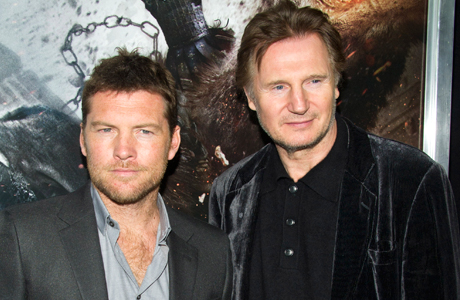 Liam Neeson, who returns at the Greek god Zeus in Wrath of the Titans, maintains the film is "solid entertainment."
Neeson, who appeared in 2010's Clash of the Titans, was responding to a question as to whether or not the new film would be critic-proof.
The original film did not attract glowing reviews from critics but went on to make almost $500 million around the world.
Neeson says: "Critics have their place, but these movies have a great heart, they provide wonderful escapism and they tap into Greek mythology, which taps into all our lives and every culture in the world. I think that's why they're popular."
The new film tells the story of the demigod Perseus who enters the fray to overthrow the imprisoned Titans, who have been banished to the underworld but are now gathering enough strength to create mayhem on Earth.
Also part of the narrative is Perseus, played by Sam Worthington, rescuing his father Zeus from the wrath of the Titans. Father and son have a tentative relationship.
It all sounds like serious stuff, but Neeson believes there has to be some levity. He says: "Even though you're talking about the end of the world and making a relationship with your brother or your son, there has to be an element of lightness in it too. Now, you may call it camp, but I would call it lightness of touch."
The film also stars British actors Rosamund Pike and Ralph Fiennes. Pike plays the warrior Queen Andromeda while Fiennes is the duplicitous god Hades.
Ralph Fiennes seems to have developed a specialty playing seriously intense evil characters, whether it be Lord Voldemort in the Harry Potter films or Hades.
He sees Hades as slightly more sympathetic: "Hades has a change of heart. He discovers his brotherly connection to Zeus and then we got together and go out to fight the evil monsters. So I never thought Hades was completely evil but I did think Voldermort probably was meant to be."
Are you going to see Wrath of the Titans? Tell us below:
Read More
Filed Under: