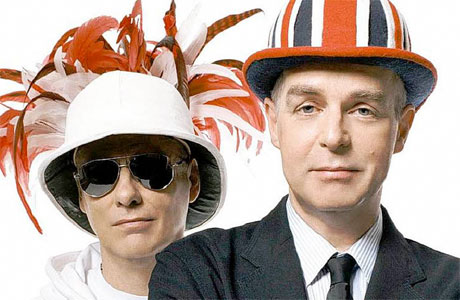 Whenever a hoary old rock star decides to cover a bunch of old Cole Porter tunes, in evening dress with the bow tie undone, there's an element of self-gentrification going on. "I'm not just the bloke who sang the song about being sexy," they're saying, with a roguish waggle of the eyebrows, "I'm also ready to take my place on the podium alongside the giants of popular song, and this time I won't even be wearing spandex."
What, then, are we supposed to conclude about Liza Minelli wrapping her deluxe tonsils around "Rent" by the Pet Shop Boys? Who is gentrificating whom? After all, Liza's already a classy dame, and "Rent" is already a classy song, containing both the stone-faced list of emotional transactions in an unfair relationship, and a 3am sob that things will never get any better. In its original version, Neil Tennant's cold verses and quietly seething choruses gave the song the air of an old British film – Brief Encounter or The Remains of the Day – in which strong feelings are choked back, for the sake of decorum. It's an internal monologue song by someone who isn't often listened to.
Liza's version dispenses with this, giving full vent to the boiling torrent within. In her voice, it's a song that deserves to take its place as the just-before-the-interval heartbreak cliffhanger in a Broadway musical. It's the bit where the lead female realises she is stuck, and something pretty extraordinary is going to have to come along to unglue her.
Either that or it's the bleakest finale in theatrical history. At least Romeo and Juliet get to die at the end…
Read More
Filed Under: