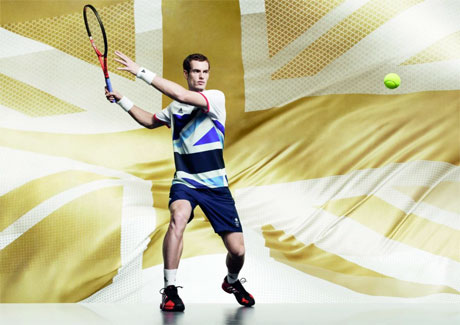 Something that feels very British is happening in the UK, right now, and if you were ever to seek a clue to our national character, this might be a good place to start.
Stella McCartney, fashion designer, has been asked to come up with the designs for the costumes each athlete will wear when representing the UK (or Team GB, as they will insist on calling it) at the London Olympics. This she has done, in conjuction with Adidas, and about an hour ago the official photos were put up, against a backdrop of a golden union flag, on Team GB's Facebook page.
Straight away the moaning started.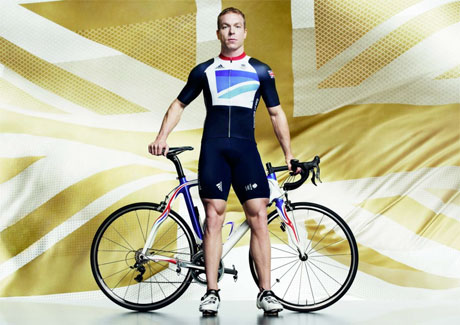 I won't list the complaints verbatim, but suffice to say a lot of English people are fed up that there isn't more red in the designs. Some even suspect that these outfits betray a bias towards the Scottish contestants, as their national flag is blue. Others question Stella's right to the job, despite her impressive pedigree within the fashion world. They assume that her father must've pulled a few strings (this despite her already well-established career).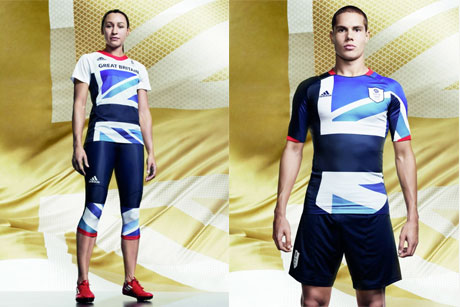 There are complaints that this is a kit they cannot see themselves buying for their own use, that our athletes will become hard to spot in the stadium. As it's Facebook, people are inventing conspiracy theories and loudly pontificating, as if Stella is personally reading their comments and slapping her forehead right now, shouting "DAMMIT! I KNEW THERE WAS ANOTHER COLOR I WAS SUPPOSED TO PUT IN!"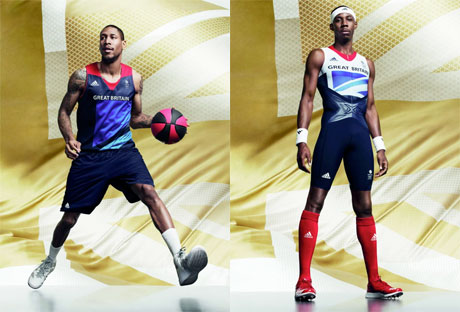 And of course there are the peacemakers, the odd voice every 20 comments or so from people saying they like the design, or that it's fruitless to moan about the color choice given the UK's kit has been every variation of red, white and blue over the years. And other countries also have a flag which is based around those three colors (you know the one) and they're going to have the same problems.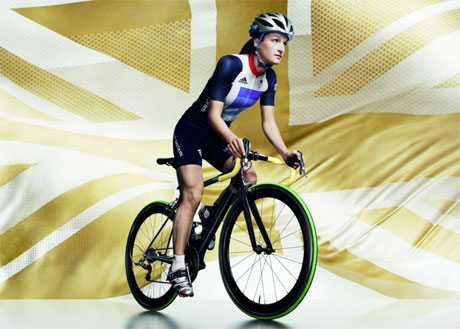 But the thing that makes this feel truly British is that even the FANS of the Olympics (and Lord knows not everyone is a fan) can't stop themselves moaning about the designs, as if everything was going SO well until these costumes were unveiled, and now the entire tournament is RUINED.
This comes after a long period of moaning about the official logo for the Olympics, moaning about the upheaval of the people coming from all over the world to see the Olympics, moaning about the cost of having the Olympics in the first place, and before that, moaning that Britain isn't considered to be enough of a world-beating force in Olympic events. We will only be happy if we win all the medals, and even then, we won't like the way they're handed over.
*welling up* I tellya, that national spirit, coming together to have a really good whinge, well it gets you right HERE…
Read More
Filed Under: