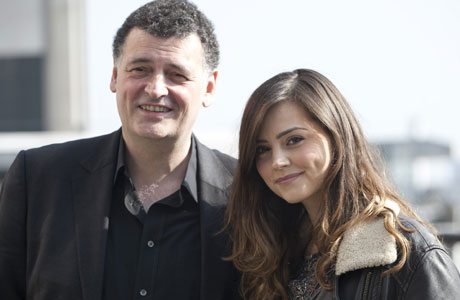 Now that the cat is out of the bag with regard to the newest of the Doctor's companions, you may be wondering just who Jenna-Louise Coleman is and what she looks like on screen.
Well luckily for us, she's something of a veteran of British TV already, having made a name for herself in Emmerdale, one of Britain's biggest soaps. During her stint, she was nominated in the National Television Awards, TV Choice Awards and British Soap Awards.
Here she is back in 2006, as Jasmine Thomas, whose close friendship with Debbie Dingle becomes so involved (emotionally and romantically) the pair ended up being called Jebbie by fans. Jasmine takes no nonsense, as you will see:
She then took a role on the school drama Waterloo Road, playing the equally fiery Lindsay James. It gets a bit St Trinians towards the end:
She is also in the new Julian Fellowes retelling of the story of Titanic, playing the maid Annie Desmond ("and next time, don't use these stairs") , which airs this Sunday on ITV.
And the short film Imaginary Forces, which is either due out this year or already out. It's hard to be sure:
Of course, no matter how busy this makes her seem up 'til now, it's nothing compared to her workload over the next couple of years. Good luck, lady, you may well need it!
Read More
Filed Under: