Downton Abbey has gone to the dogs. Sorry, couldn't resist.
While Season 2 of the hit British TV series, which ended its run on PBS last month, may have included a minor subplot about what happened when Isis, Lord Crawley's pet Labrador, went missing, the show focuses more on its human characters than its canines.
If Dogster.com has its way, that will change.
The web site, which is devoted to man's best friend, recently recast Downton's major characters as dogs. The results are furtastic.
Our favorite is the doleful basset hound for Mr. Bates (Brendan Coyle) and, fittingly going outside the species, the supercilious Persian cat for the Dowager Countess (Maggie Smith).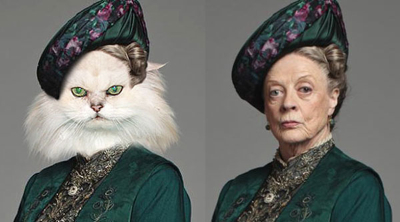 You can take a look at all of them by clicking here.
Read More
Filed Under: