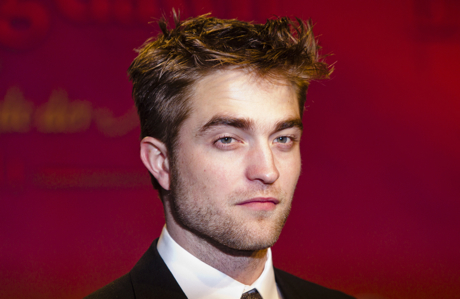 Robert Pattinson is taking a big bite, using more than fangs, at establishing himself as a viable big screen presence this year. The Twilight hunk is gracing three movies in 2012, and the U.S. release date for the first, Bel Ami, has just been announced as June 8.
In the period romantic drama, based on a novel by 19th century French author Guy de Maupassant, the London-born Pattinson, 25, plays an amoral young man intent on sleeping his way to the top. The women he cozies up to include Christina Ricci, Uma Thurman, and Kristin Scott Thomas.
Bel Ami opened in England last week to mixed reviews.
"As a whirlwind of bonking and banquets, Bel Ami is diverting and sometimes amusing, and Pattinson is adequate in the lead – pretty enough to convince as a womanizer but with enough of a hint of ambition and a moral vacuum behind the eyes," wrote critic David Calhoun in Time Out London.
In The Guardian, Peter Bradshaw wrote, "Pattinson has to do an awful lot of hollow-eyed smouldering in this hammily enunciated French period drama."
Here's the trailer:
Pattinson's next guaranteed blockbuster, The Twilight Saga: Breaking Dawn – Part 2, the fifth and final movie in the vampire love series, is due November 16.
Additionally, R-Pat will play a young billionaire in Cosmopolis, which so far has no U.S. release date. Directed by David Cronenberg (A History of Violence) and based on a novel by Don DeLillo, Cosmopolis is expected to make its debut at the Cannes Film Festival in May.
How successful will Robert Pattinson's upcoming slate of films be? Tell us below:
Read More
Filed Under: