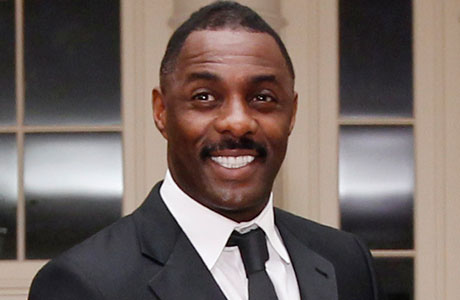 The hot ticket in the nation's capital this week was the White House state dinner, with President Barack Obama and First Lady Michelle Obama honoring Britain's Prime Minister David Cameron and his wife Samantha on Wednesday night (March 14). Luther star Idris Elba was among the celebs on this year's guest list, and he made time to press the flesh with our Commander-in-Chief. It turns out that fans clamoring for more installments of Elba's Golden Globe-winning crime drama have some good company at 1600 Pennsylvania Avenue.
"I liked you in The Wire," the President reportedly told Idris, "but Michelle and I love you in Luther. When do we get to see the next season?"
Wherever you sit on the political spectrum, I think we can all agree that our President has impeccable taste in TV programming.
Elba plays hard-living, obsessive detective John Luther in the crime drama, which has garnered him a 2011 Emmy nomination and, this past January, a Golden Globe. BBC America aired the first two Luther miniseries to great acclaim (own Miniseries 1 and Miniseries 2 on DVD) and has acquired the third miniseries to air in the network's Wednesday night Dramaville block. An airdate for this miniseries has yet to be announced.
Idris Elba wasn't the only Brit in the House: Sir Richard Branson, Downton Abbey's Hugh Bonneville, and Homeland star Damian Lewis (along with wife Helen McCrory) were also in attendance. Lewis wittily told the story about his invitation on this past weekend's Graham Norton Show (airing Saturdays at 10:15 pm /9:15 ET on BBC America.)
So President Obama is a Luther fan…how cool is that? Tell us below:
Read More
Filed Under: