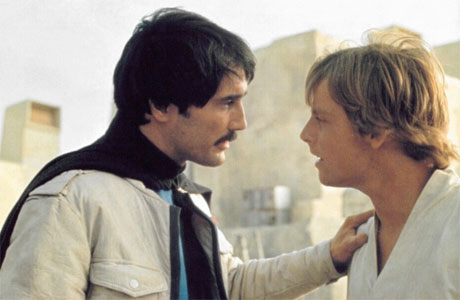 Radio Times and Doctor Who Magazine have the latest on the new series, some of which is currently being filmed in Spain, in an area famous for shooting spaghetti westerns. By all accounts this is on purpose, as Being Human creator Toby Whithouse has come up with a wild west-themed story, which will also star Ben Browder, of Farscape (and SG-1) fame. Yee, and indeed, haw!
Adrian Scarborough, who is currently starring in the rebooted Upstairs Downstairs, will also appear. As will Garrick Hagon, who Star Wars fans will remember as Luke Skywalker's rebel inspiration Biggs, from the very first Star Wars film (we forget the name). He's actually an old hand at TARDIS-wrangling, having appeared as a character called Ky in the Third Doctor adventure The Mutants in 1972.
Here's what else is going on in space and time:
• The online game Doctor Who: Worlds In Time has launched! If you want to play, get over to DoctorWhoWIT.com, and pronto!
• And while we're on games, IGN sits down with Simon Harris, executive producer of the Doctor Who: The Eternity Clock PS3 game, for a demo:
• We've seen the Doctor get shout-outs on series from Grey's Anatomy to The Big Bang Theory. Now our cohorts from Blogtor Who have cataloged recent Doctor Who references on two British series, the popular BBC soap EastEnders and the new sketch comedy series Watson & Oliver:
• Tenth Doctor David Tennant is popping up all over the silver screen. This past weekend, his romantic comedy The Decoy Bride came out in limited release in the U.S.. (Read Leah Rozen's review of it here.) And now he's the voice behind the great Charles Darwin in Aardman's new animated flick The Pirates! Band of Misfits. Here's a bit of David recording his voice parts and camping it up opposite a toy model of his Darwin character:
• Busy Boy Tennant turned up on The One Show to discuss The Pirates. Here's Part 1:
And here's Part 2:
• While we're at it, here's Tennant truly as you've never seen him before, meaning he's dressed up like a bottle of ketchup. And he does so in the name of BBC's Sport Relief, a British charity event that encourages celebrities to conduct wild feats of athleticism in the name of the less fortunate. (BBC America is set to air Sport Relief programming on April 1.)
• Facebook users, if you fancy yourself as a bit of an expert on the Fourth Doctor's reign, and the missing story Shada in particular, you might want to play the Official Doctor Who Facebook feed's quiz on the topic, either to sharpen up your knowledge, or just to show off.
• Doctor Whooves is back with "A Good Pony Goes to War":
http://www.youtube.com/watch?v=zpRsQv2DcSA
• Here's this week's companion feature: Dodo Chaplet – Space Tigger.
• Take a moment to Trock out: Halia Celeste has taken the lovely, elegiac "Mad Man with a Box" and composed her own original lyrics to it.
• Speaking of Time Lord rock, we've seen the TARDIS used in many different ways, but have you ever seen a guiTARdis?
• The diversity of the Whovian community is one of its strengths – just visit any fan event to see why. And the series is inspiring a new generation of young fans, including 11-year-old Ruby Karp.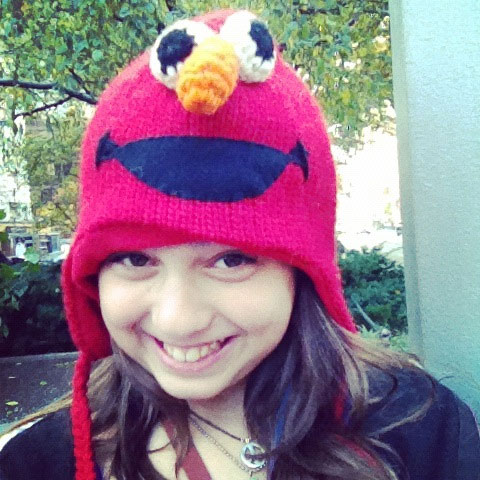 This budding Whovian has written a blog post on the 10 reasons she loves Doctor Who. One of them is Amy Pond: "She's so kick ass. She's a feminist; she knows she's of equal value. She's fearless but not foolish. She's smart and she's constantly asking questions. She's kind and she's not a pushover. She's silly and she's funny. She is just such a great character, I heart her." Well, we heart Amy, too! Follow the musings of Ruby Karp on Twitter and Tumblr.
• What Culture have listed the four monsters they would like to see back on the show.
• Let's end with something properly eerie: This kindly old woman, seen here suggesting a nice place to eat catfish, might say she's from the Old South, but we Whovians know a cyborg mutant from Skaro when we hear one. Thanks to our friends over at Buzzfeed for introducing us to… the Dalek lady, who just so happens to be the sister of To Kill a Mockingbird novelist Harper Lee.
*Ponders* To Exterminate a Mockingbird? Nah…
http://www.youtube.com/watch?v=vdKZacxLI9k
Read More
Filed Under: