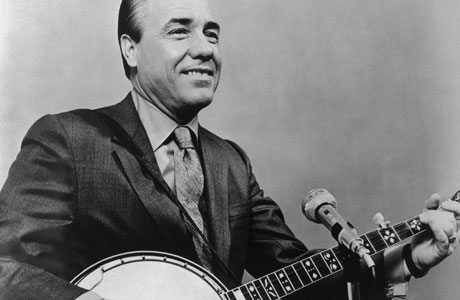 The magnificent Earl Scruggs, bluegrass banjo player and (with his late partner Lester Flatt) country music cornerstone, passed away yesterday at the age of 88.
As the influence of his music reached all over the world, leaving pockets of bluegrass enthusiasts tying their fingers in knots trying to emulate his dextrous playing, allow us to present a very British tribute.
Here's Billy Connolly, comedian and banjo enthusiast, blamming out Earl's "Cripple Creek" a year ago.
http://www.youtube.com/watch?v=AEwmJabj2LY
Read More
Filed Under: