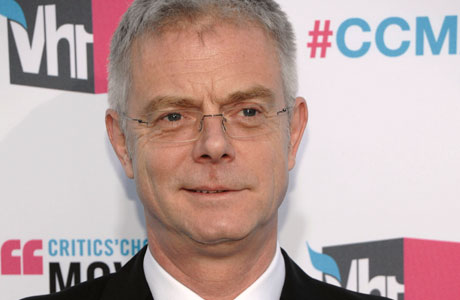 Extremely Loud & Incredibly Close opens in UK cinemas this week (Friday, February 17) with two Oscar nominations to its credit and controversy in its wake.
Its British director Stephen Daldry has been responding openly to questions about its reception in the U.S., where it has split audiences.
"People get very angry about it. A lot of people really, really hate it and a lot of people really like it," he says.
The film — which stars Tom Hanks, Sandra Bullock, and teen newcomer Thomas Horn — tells the story of a young boy traumatized by the death of his father killed on the day of the 9/11 attacks.
Daldry says: "It's proved to be a controversial film. I think we always thought it would be, to be honest, that people would have very strong views about what could and couldn't be shown, whether the time is right or not, and what sort of emotional engagement they wanted to have again by going through a story about that, so it wasn't a total surprise."
Some moviegoers find it emotionally compelling while others dismiss it as manipulative and shamelessly sentimental. Daldry doesn't appear perturbed by the stark differences in opinion. He says: "It seems to be pretty much split. What's great about it though is that no one's like, 'Oh, that was all right.' No one's in the middle with it, so I'm quite happy with that."
Daldry and his collaborators must have been relieved when the Oscar nominations were announced because his picture had been shut out of major early awards season contests. The film has earned nominations for Best Picture — and for Max von Sydow's supporting role. But overall it's thought that Extremely Loud & Incredibly Close is unlikely to win any trophies so the Oscar nominations alone may be the picture's only reward.
Read More
Filed Under: