To paraphrase those Flintstones vitamin commercials of yesteryear, the Top Gear nation is 10 million strong and growing.
Yes, the official UK Top Gear Facebook page crossed the 10 million fan-threshold this past Sunday, and as promised, they marked that milestone with an epic act of destruction worthy of such an occasion: they blew up a caravan, a.k.a. a mobile home that you attach to a car… a.k.a. the antithesis of all that Top Gear stands for. Actually, the Stig did the honors, which is documented in the video below:
Wild, no? (The only thing that might have improved that would have been to set the clip to The Housemartins' cover of "Caravan of Love.") This certainly that places the bar high for when the Top Gear Facebook hits 20 million… any suggestions?
• So, it's official. Get your taxes done by April 15 – that's not the official part we're talking about, though – and then celebrate the next day by watching the premiere of Top Gear's Season 18, beginning on April 16 on BBC America. Actually, because the 15th falls on a Sunday, you have until the 16th to file, but that's not the point: kick back and enjoy the new Top Gear series – just try not to think about how you're paying at a higher tax rate than Mitt Romney. Here's a video preview:
And Top Gear's UK site also rolled out a photo gallery of the upcoming season: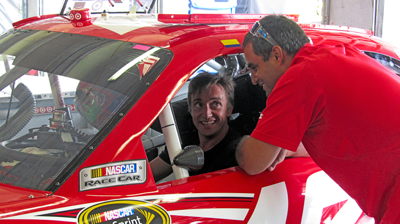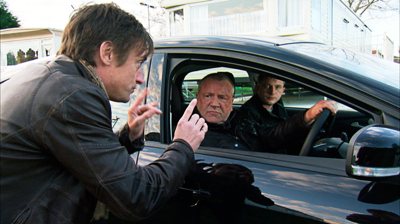 • The Catthorpe viaduct is going down! Okay, it's not as easy to sing as "London Bridge is falling down," but it sure looks cool. The Top Gear UK folks, always on the lookout for destruction, struck gold when they found this 36-hour demolition of a 5500-ton highway bridge in Leicestershire time-lapsed into just two minutes:
• A member of Parliament has invited Jeremy Clarkson for a visit and drink to the Isle of Sheppey in Kent.  According to The Daily Mail, Gordon Henderson was upset that the Top Gear host called the area, which the Tory MP represents, "mostly a caravan site." No word yet on whether Clarkson has accepted the invitation.
Read More
Filed Under: