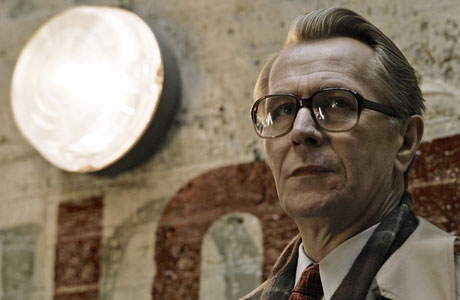 The Motion Picture Academy finally righted a quarter-century of wrongs by nominating Gary Oldman as Best Actor for Tinker Tailor Soldier Spy. In the humble opinion of the folks here at Anglo, the shape-shifting thespian should have already had at least five nominations (and perhaps a statuette or two) by now. Here are just a few of the appalling snubs of Oldman over the years:
Sid and Nancy (1987)
Oldman makes Sid Vicious, the doomed Sex Pistols, into a figure of Shakespearean proportions. His rendition of "My Way" is worth the Oscar alone.
Prick Up Your Ears (1987)
Sid Vicious and Oldman's next role, gay playwright Joe Orton in this Stephen Frears-directed film, provided an amazing one-two punch as an introduction to his talent. (Only Daniel Day Lewis, with the earthy My Beautiful Laundrette and the elegant A Room with a View, matched this feat.) Two utterly different parts that could have been played by two different people.
JFK (1991)
Tommy Lee Jones may have scored the film's sole acting Oscar nomination, but it's Gary Oldman's introverted Lee Harvey Oswald that haunts Oliver Stone's bat-crazy masterwork.
http://www.youtube.com/watch?v=2HyyQtge-vQ
Immortal Beloved (1994)
Not the greatest film, but Oldman makes the iconic genius, seen primarily in stern-faced drawings, come feverishly alive.
The Contender (2000)
This is the sort of twisted magic that happens when an actor throws vanity out the window: Oldman, wearing hair plugs that would make Mickey Rourke wince, played the villainous right-wing politician in The Contender. Oldman infamously trashed the film, citing the filmmakers' alleged bias against Republicans, which may have cost him an Oscar nomination. But the performance stands up due to Oldman's remarkable conviction (and flawless American accent).
http://www.youtube.com/watch?v=FJ-b8bQrsHE
What would you add to the list? State of Grace? The Professional? Chime in below.
Read More
Filed Under: