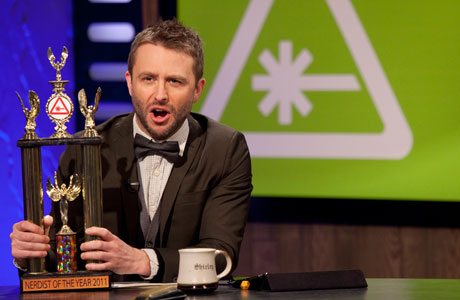 BBC America and The Nerdist want to know who you think should be "Nerd of the Year." Submit video of yourself arguing for your candidate for the crown, and the crack panel of seasoned geeks from BBC America and Nerdist will judge entries on the most convincing argument and overall geekery. The top 3 videos will be promoted on Nerdist.com and BBCAmerica.com prior to the premiere of The Nerdist: Year in Review special on Saturday, December 24 at 9/8c.
Our Nerdist host Chris Hardwick explains it all right here:
Deadline for submissions is Sunday, December 18 at 11:59 pm ET. And stay tuned to Anglophenia next week for all kinds of nerdy year-end stuff in honor of the new special.
Click here to submit your video
Read More
Filed Under: