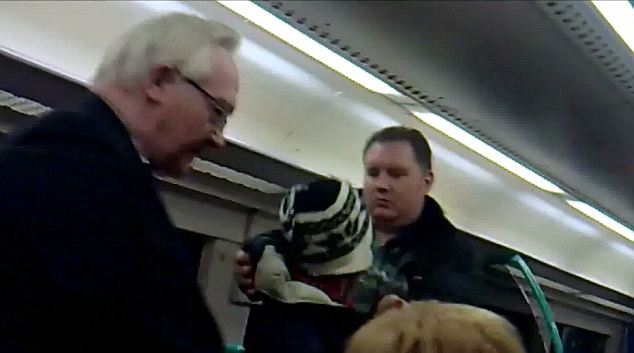 A video of a passenger violently ejecting an alleged fare dodger and student from a Scottish train has become a viral phenomenon and a major controversy in the UK. Police are reportedly investigating Alan Pollock, the 35-year-old man seen dragging and body-slamming 19-year-old Sam Main after the young student swore at an elderly ticket taker on December 9. Watch the clip below. Warning: it is a bit disturbing:
Some of Mr. Pollock's fellow passengers gave him a round of applause after the incident — but what do you think?
This clip didn't spark quite the controversy, but here's a loud-talking but "well-educated" passenger tangling with a ticket taker on a Metro North train here in the New York area.
http://www.youtube.com/watch?v=Vau4EJqEJxo&feature=related
Read More
Filed Under: