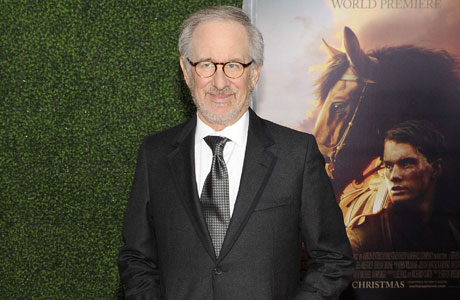 Steven Spielberg has been banging the drum for his big screen adaptation of War Horse set during World War I.
The film, which was shot in England, tells the story of the relationship between a young boy from the West Country and his horse — and how both are plunged into the killing fields of northern France during World War I.
Speaking at the movie's world premiere in New York, Spielberg told me he viewed the film's leading equine star as "a magnificent handsome animal that does good work by bringing people together — people on different sides of the war."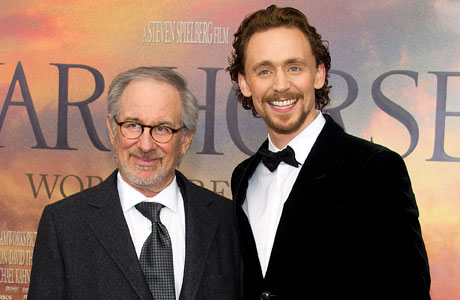 Although the film has an American director and producers, it's very much a British cultural endeavor. The movie is inspired by the bestselling 1982 War Horse children's book written by British author Michael Morpurgo.
There is also a play based on the book that opened on the London stage in 2007, which has since been seen by more than a million people. A Tony Award-winning production opened on Broadway in April.
War Horse is a work that really resonates for Steven Spielberg. He sees Joey, the key horse in the picture, as having a unifying impact on audiences. He says: "We forget our animosity, our hatred, our issues with each other and we turn our full attention on to helping a horse that needs at the moment a great deal of help from us – and they see the healing that takes place onstage and now in a movie and before that in a book."
The film was a massive undertaking: it was shot in England with a cast that included some 6000 extras and a contingent of 300 horses. The success of the whole production depended not only on the talents of the horses, but also on little-known twenty-one-year-old British actor Jeremy Irvine who carries much of the film. He plays the movie's main character – the farmer's son Albert – who forges a very close bond with his horse.
Irvine had a very minor role in a London play when he went to audition for the part. He recalls: "I was playing a tree in a theater show at the time. I was struggling to get work. I wasn't getting recalls for commercials so the thought of ever getting this role was something I didn't even contemplate."
Taking on such a crucial role didn't overwhelm him. "You turn up at work each day and you do the best job that you can and you go home and then you can freak out. But while you're there, you just do the best job you can," he says.
On concerns that he might have made the film "too Hollywood," Steven Spielberg says: "I've heard that for 25 years. I'm never worried about that. If the movie works it's going to work for everybody who sees it based on what they bring to the movie. I'm just hoping that there's enough people will see this movie and say it worked for me."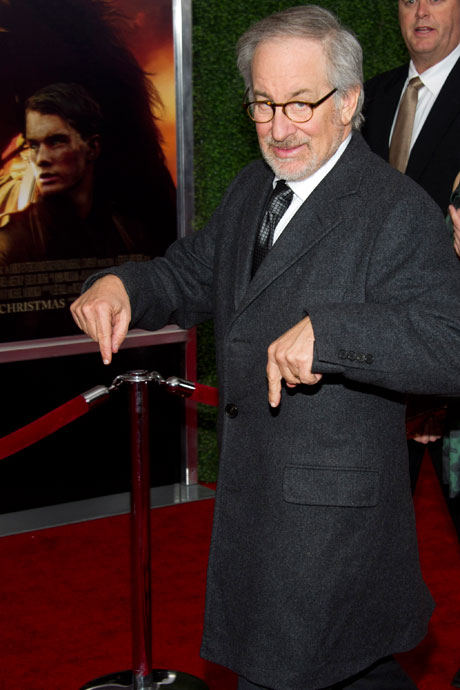 Author Michael Morpurgo seems delighted with Spielberg's efforts in adapting his book. Morpurgo says: "What's massively wonderful is that he has kept the integrity of what it is really. It's epic, very beautiful, horrifying. I was very moved – not just because of anything to do with me at all. I lose myself completely. Acting is wonderful. I couldn't have made a better film myself."
War Horse is probably going to be a much tougher sell to Americans who, compared to British audiences, are less familiar with the play and book. But reaction from the audience at the world premiere was extremely positive.
The big question that remains is whether War Horse — having won theater prizes in London and New York — can now get Hollywood's top award. Oscar watchers are predicting that this Steven Spielberg epic could indeed be a Best Picture contender but caution that it will be facing some strong competition.
War Horse opens in the U.S. on December 25.
Read More
Filed Under: