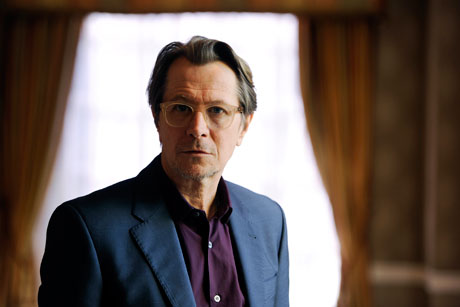 Gary Oldman, one of Britain's more revered actors, is making a big impact with the espionage drama Tinker, Tailor, Soldier, Spy, which opens in US cinemas today (December 9).
His performance is drawing raves. It was a part he really relished playing. "It rates as one of the greatest work experiences of my life," he says.
Oldman plays intelligence veteran George Smiley in this big screen adaptation of John le Carré's famous 1974 spy novel of the same name. The actor is following in the shoes of the late Sir Alec Guinness, who famously played the role in a BBC TV adaptation broadcast in 1979.
The film is set during the Cold War, and it follows the efforts made to track down a Soviet mole operating with the British Secret Intelligence Service.
More than 20 years after the Cold War ended, Gary Oldman thinks the work still has relevance. He says: "Very little has changed. The faces change. The enemy changes. It feels as relevant really today as it was then."
Gary Oldman didn't have to fight to get the part. He says: "The rarest of rarities, it came as an offer. It was a unique experience really. So saying yes to it was a no-brainer."
Oldman's performance has really put him back on the map. Surprisingly, in his much-acclaimed career, he's never earned an Oscar nomination. But this time around there's talk of it being a strong possibility. "I've heard it before, so I'm level-headed about it, but it's nice that the work is being appreciated," he says.
Read More
Filed Under: