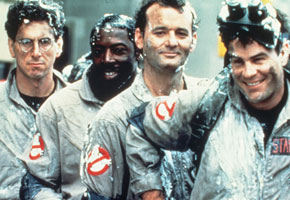 How is it, people of the world, that when you're watching an item of local news like this one, and you notice a strange shadow moving around in the background, your first thought (and occasionally mine too) is not that something has happened to the camera – the means via which you are able to see anything in the first place – but rather that a ghost or spirit of some kind has attempted to cross a busy motorway in broad daylight, leaving ectoplasm in its wake?
I mean, surely there are more immediate and rational explanations that don't require faith in the supernatural?
Never mind the kind of astonishing attention to detail it requires to even see the blessed shadow in the first place!
It turns out to have been an insect on the lens, y'say? Well OF COURSE IT IS! Sometimes unexplained events are just that.
Read More
Filed Under: