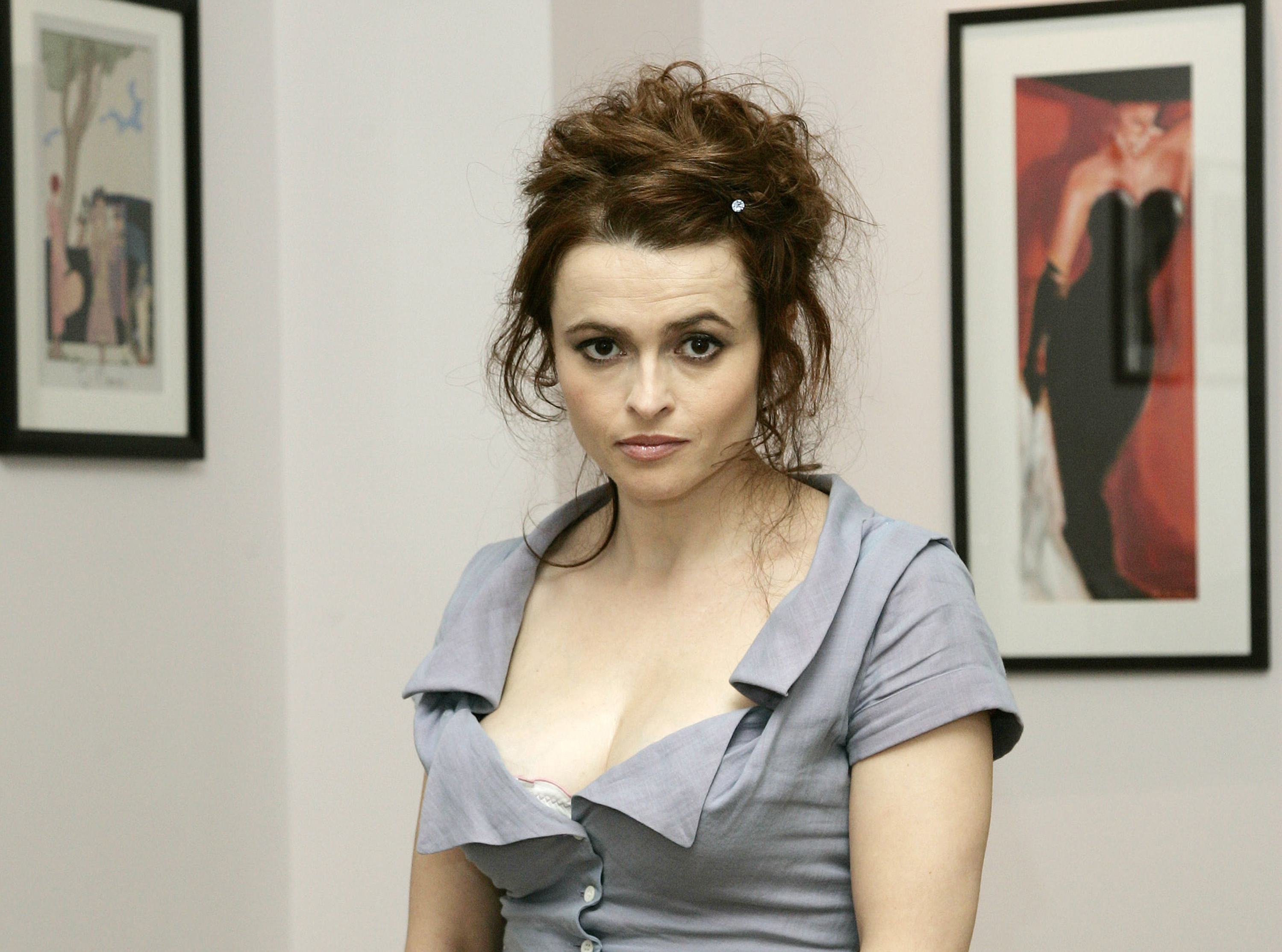 She's been a critics' darling and a fashion fascination for three decades. And now actress Helena Bonham Carter, 45, is the very first winner of the Anglo Fan Favorites women's tournament, pulling out a 55-45 percent victory over Harry Potter novelist JK Rowling. Dame Maggie Smith, the 76-year-old recent Emmy winner for Downton Abbey, overwhelmed 21-year-old Emma Watson 68-32 percent in the third-place matchup.
It's been a great year for Bonham Carter. She received an Oscar nomination and a BAFTA for playing Queen Elizabeth II's mother in The King's Speech, starred in the hugely successful Harry Potter franchise finale, and was honored with the British Artist of the Year award from BAFTA Los Angeles.
Bonham Carter joins men's champ Alan Rickman on the winner's stand this year. Both have enjoyed diverse careers, excelling at both villains and heroes. At age 19, Helena first came to prominence as passionate, conflicted Lucy Honeychurch in the 1986 Merchant/Ivory adaptation of E.M. Forster's turn-of-the-century romance A Room With a View. Later, playing Ophelia opposite Mel Gibson's Hamlet showed that the beautiful ingenue could serve up some major "cray-cray," and a legendary cinema eccentric was born. (Becoming Tim Burton's muse only strengthened her outré status.) And certainly portraying Bellatrix Lestrange in the globally successful Harry Potter films launched her into a new stratosphere of fame. (Read Leah Rozen's look back at Helena's career here.)
What is it about Helena that sparks such fan loyalty? What are your favorite HBC roles? Tell us below in the comments, and we may feature you in our salute to Helena next week.
Read More
Filed Under: