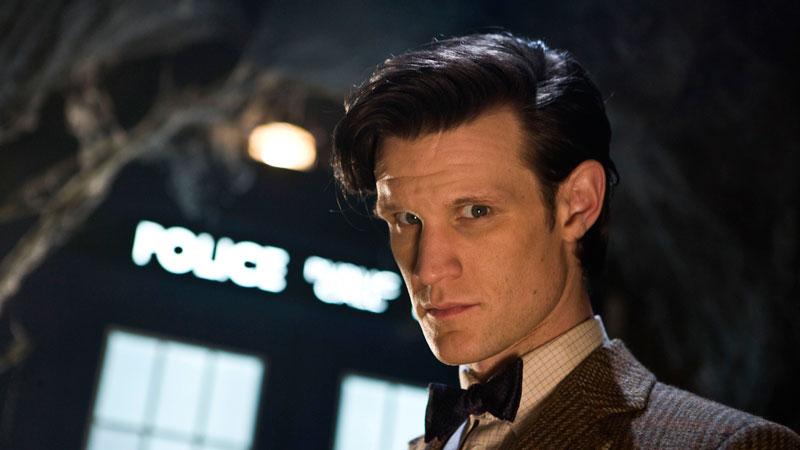 Doctor Who has been breaking into the American mainstream for a while now, but might it have truly reached critical mass? We've already seen Who references on NBC's Community and the U.S. Free Agents, but last week, two of America's most popular TV dramas — Grey's Anatomy and Criminal Minds — name-dropped the Timelord. Hell, Grey's devoted an entire storyline to a stolen TARDIS. The only thing that might have improved it? A visit from the Doctor himself.
Here's Doctor Who on Grey's Anatomy (watch the entire episode at ABC.com):
And here's the brief Who mention on Criminal Minds:
UPDATE: AND we've been alerted that Friday's Supernatural included an Amy Pond name-check. Watch the video below. What, was last week Doctor Who week for the Writers Guild of America? If so, we very much approve.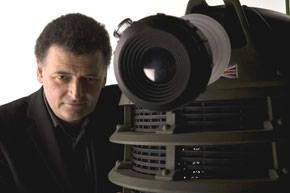 • Steven Moffat, interviewed for the new BBC publication Doctor Who: The Brilliant Book 2012, has this to say on the future of the show.
First of all, he doesn't like seeing his best efforts being scotched by summer weather: "Six o'clock on a sunny Saturday is the middle of the afternoon, whereas six o'clock on a winter or autumn Saturday is dark and exciting."
"The truth behind the delay next year is: why are we killing ourselves and risking compromising the show, in order to go out in the middle of summer? I'm sick of it. I'm sick of standing in the blazing sunshine, with a barbecue fork in my hand, knowing that Doctor Who is coming on any minute."
And there's going to be delights aplenty for the show's 50th anniversary, in 2013. Steven says we can look forward to a celebration which will be "epic, huge, massive, indulgent… all your treats at once."
"I guarantee you it's going to be the best year ever to be a Doctor Who fan. We're going to be in production for longer than ever, just to do everything that we intend to do." (via Den of Geek)
• And the end-of-season head-scratching doesn't end there. SFX have 15 (FIFTEEN!) unanswered questions from this last season which they would like addressed at some point soon.
• And Digital Spy have some ideas about how the show could progress over the next 12 months. As indeed have all Whovians.
• This week's companion is Mel, the curly-haired red-head who accompanied Doctors Six and Seven and could scream loud enough to break glass. We've found some old footage of Bonnie Langford being a child star too.
• Remember last week we mentioned the Radio Times feature which listed the 10 best guest stars of the new Doctor Who? Well we decided to add five more to that list, to amend some glaring oversights, in our opinion. Sadly, we fell into the same trap that they did, as people rushed to point out other stars we'd forgotten, including Michael Gambon! Read all about it here.
• Blastr highlights Doctor Who's most horrifying villains.
• The Geeky Girls Love Sci-Fi site nominated David Tennant as their man of September. We'd have mentioned it before but for, y'know, wibbly-wobbly timey-wimey stuff (OK, we forgot).
• Tennant is one of the BBC America men well on his way to conquering Hollywood.
• Also, want all of No. 10's Doctor Who episodes on DVD? The Doctor Who: The David Tennant Years box set is out today, and it includes all three seasons, all eight specials, and two animated spin-offs.
• And to finish, who wants to see a silent film of a hand-made Doctor Who popup book? Good:
Read More
Filed Under: