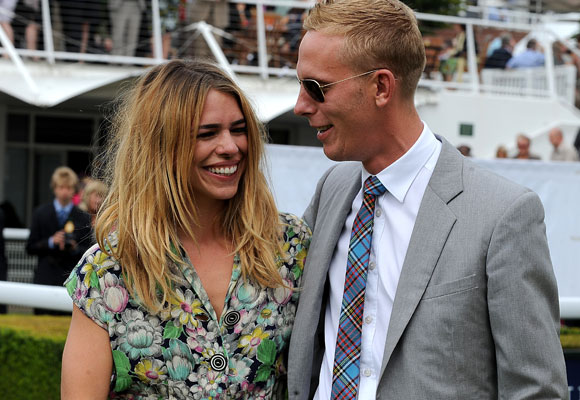 Actress Billie Piper and her husband Laurence Fox will add another little sprog to their growing family: the former Doctor Who and Secret Diary of a Call Girl star is pregnant with her second child, The Daily Mail reports. Piper and Fox already have a 3-year-old son, Winston, together. London theatergoers will soon see Piper in Neil LaBute's play Reasons To Be Pretty, which starts previews November 10 at the Almeida Theatre. As luck would have it, the character she's playing in the show is also pregnant, a bit of life imitating art there.
Piper was reportedly "distressed" when she told Almeida chief Michael Attenborough that she was pregnant, even offering to withdraw from the show. But Attenborough said, "she was Neil LaBute's and my first choice for the part — and fortunately the character is pregnant — so with a bit of judicious re-writing we're all delighted she'll be with us."
"I told her that I'd love her to do it and she just wept on my shoulder," Attenborough added. "She thought that was it. She was thrilled."
Early on in the play, it's not stated that Carly, the character that Piper plays, is pregnant, but, to accommodate Piper, LaBute amended the script to make it plainly apparent.
By the way, here's the trailer for the play Reasons to be Pretty, starring Piper. The play tackles "themes of beauty and our perceptions of our own appearance," with Piper playing a gorgeous security guard whose partner is pursuing his work colleague.
Offer your congratulations to Billie and Laurence below!
Read More
Filed Under: