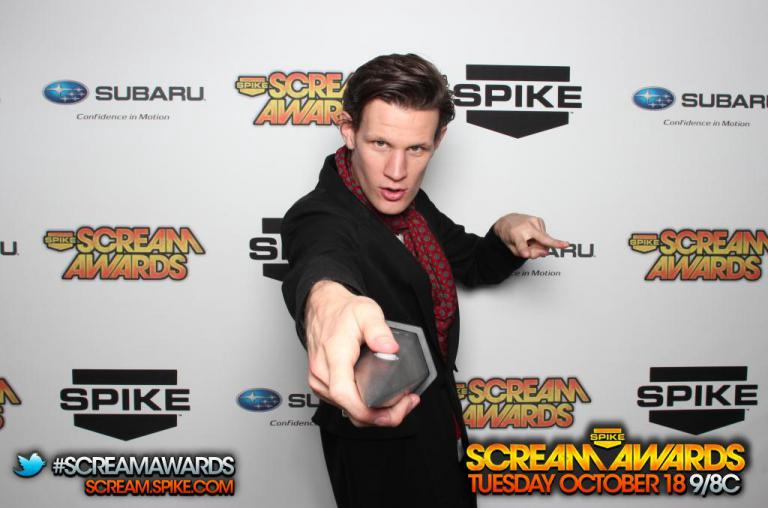 Congrats to Doctor Who star Matt Smith for his epic win as Best Science Fiction Actor at Spike TV's Scream Awards last night. Our Eleventh Doctor beat Cowboys & Aliens's Daniel Craig, Source Code's Jake Gyllenhaal, and Captain America's Chris Evans. I think that deserves a Woo-Who!
And that British blockbuster behemoth, Harry Potter and the Deathly Hallows, Part 2, won the night's biggest award, the Ultimate Scream. Determined by fan votes, the Scream Awards are given to films and stars in the world of fantasy, sci-fi, and horror. The ceremony airs on Spike on Tuesday, October 18 at 9/8c.
See the full list of winners here.
Read More
Filed Under: