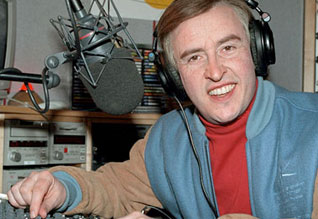 We've no idea why Steve Coogan, fresh from a triumphant performance alongside Rob Brydon in the BBC reality sitcom The Trip, has suddenly decided to revamp his most celebrated creation – Alan Partridge, the egomaniac failed TV and radio presenter – and frankly, we don't care.
We're just happy that not only has there been a successful run of web-only Partridge videos called Mid-Morning Matters, not only will there be a Partridge biography in the shops this fall (it's called I, Partridge: We Need To Talk About Alan), but Steve has filmed a publicity interview, as Alan.
It's here, and it is mighty good:
http://www.youtube.com/watch?v=f5nyE7nvW2E
Here's what else is occuring on this day of days:
• Simon Cowell's new game show Red or Black has already run into controversy, when it was revealed the first winner on the first show, who took home £1 million, had served a five year prison sentence for Actual Bodily Harm after he attacked his girlfriend. Which begs the question, why does it matter if the winner of a game show devoted to random chance deserves the money or not? It's a TV show, not karma. (via the Sun)
• Tinie Tempah spends a little time every day trying to convince Adele to appear on his second album. (via Metro)
• But the woman herself is too busy drinking cough syrup and breathing in warm fumes. That's right, she's poorly again. (via Gigwise)
• Rowan Atkinson says he's now too old to play Mr Bean again. How about Blackadder? (via Breakingnews)
• Katie Price has slammed Cheryl Cole's sense of style at the launch of the US X Factor. That's like Kim Kardashian calling Paris Hilton brazen. (via Contactmusic)
• Leona Lewis has a new album on the way, and she wants to tell you about it. (via Channel 4)
• The full proper list of contestents for this year's Strictly Come Dancing has been revealed. I would say more but I'd need to explain who half of them are. Let's just say Lulu's in it and leave it there. (via BBC)
• Oh and that Bruno Tonioli can just DREAM ON if he thinks Pippa Middleton is about to do the show. (via Now)
That's all for today, unless you'd like to spend a little time (note: a LOT of time, it does go on a bit) in the company of Emma Watson's very, very purple new advert for Lancôme's Trésor Midnight Rose perfume.
http://www.youtube.com/watch?v=0tK2W2d6-AU
Smelliamus!
Read More
Filed Under: