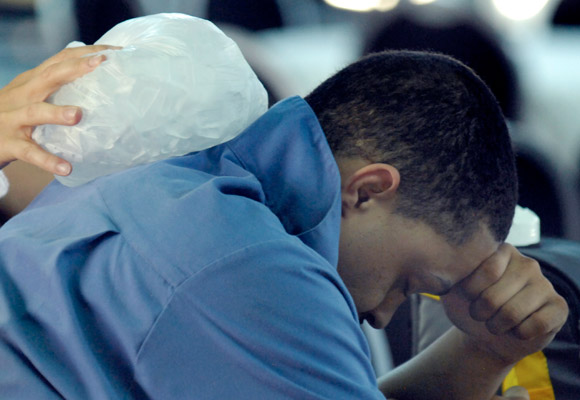 When a British doctor says a patient is "gorked," it may not be a good sign. Gorked is an informal adjective some UK doctors use to describe a patient who is unresponsive and nonverbal, either due to sedation, a medical condition, or being high on illicit substances. In practice, the slang term might be used when one nurse says to another, "The patient in room 1066 is gorked."
"Gorked" appears to have emerged from the acronym GORK (God Only Really Knows), which has been used for many years in situations when it's uncertain if brainwave activity will resume. The word is one of many code words and acronyms that British medics have used to describe their patients, according to Adam Fox, an allergy consultant and senior lecturer with Guy's and St Thomas' NHS Trust in London. Fox spent several years polling doctors on their favorite euphemisms and acronyms and published a paper on the topic in the journal Ethics and Behavior.
Some American medical practitioners are familiar with the term "gorked," too. It's even been uttered on the U.S. medical drama ER. But American doctors are more likely to use the phrase "out cold" or, when the situation seems dire, to say a patient has "a low LOC," an acronym meaning "level of consciousness."
All things being equal, being "gorked" may not be the worst state in the world for a patient to experience. He or she could instead be oozing what some British doctors call "the house red." We'll leave it up to you to figure out what that bloody term means.
Learn more British slang terms here.
Read More
Filed Under: