10. Elastoplast or Plaster vs. Band-Aid or First aid adhesive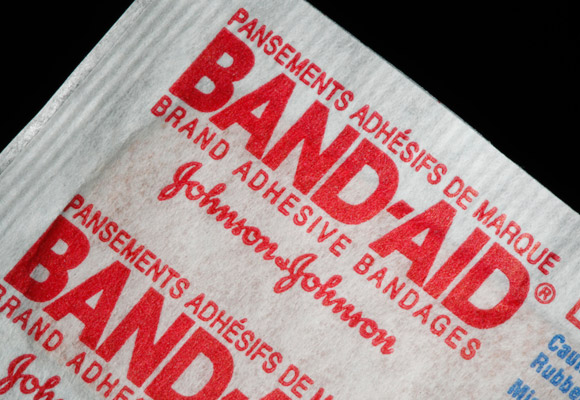 Did you know that "escalator" and "yo-yo" are brand names for U.S. products? Did you know that "sellotape" and "plaster cast" are brand names for UK products? Both the Americans and the British have famously created products so innovative and wide-appealing that their names have entered the everyday language as generic terms. But each country has its own favorite brand names, too, so Americans may be confused by some of the terms they overhear when visiting the so-called Sceptred Isle.
In the U.S., Band-Aid is the most popular brand of first-aid adhesive bandages. In the UK, the honor goes to Elastoplast. Remember this if you're visiting the UK and have an accident — whether due to a fall while Rollerblading or a paper cut while Xeroxing. Simply walk into a chemist's shop (the UK term for a pharmacy store) and ask for an Elastoplast. True, the British will know what you mean if you use the term Band-Aid (they held a famous 1980s charity concert under that name, after all). But you'll sound more like a local if you use the term Elastoplast. Alternately, if you would rather use generic names, you could ask for "a bandage," which the British prefer to call "a plaster."
NEXT: In the UK, it's pretty sick when you're sick down your shirt. Not in a good way.
Read More
Filed Under: