A scold is someone who enjoys pointing out other people's failings, and normally those are the kind of people you'd want to keep at arm's length. But in the crazy upside-left world of television, the scold has prospered, mainly because of the rash of reality TV shows where they get to pass harsh judgement on other people's endeavours. It doesn't really matter what the endeavour is, so long as there are people with a dream, a scold will come along with a camera crew and tell them they're not doing it right.
British scolds are clearly among the best in the world, and the one thing they all have in common is that they don't seem to bother empathising with the people they're telling off. They act like the drill sergeant in Full Metal Jacket, any affection or encouragement is only implied by the fact that they're not shouting in your face any more.
Let's start with the one you've probably already guessed:
Simon Cowell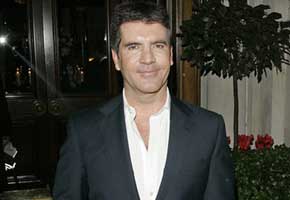 He goes by many names: Squarehead, Karaoke Sauron, Lord Highwaist of Talentshow, but few can doubt his abilities as a world class scold. Think of all the people who have failed to impress him. Think of all the talent show winners he's dropped after one or two singles. Think of the way he moves from show to show, always claiming that he's doing something new and different, always essentially sitting behind a desk, rolling his eyes and waiting to be impressed. And you can't really take him to task about this, not while there are endless queues of desperate singers ready to take their chances in front of his withering glare, and not while there's a global audience of millions ready to watch him tear their ambition to shreds. American Idol, X Factor, call it what you like, it's just a modern day gladitorial battle between Snarkius Maximus, his verbal chainsaw and an endless stream of terrified white mice.
Gordon Ramsay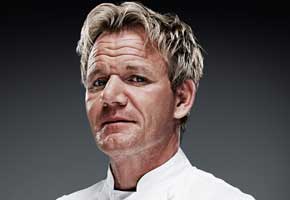 Another strutting alpha male with an inability to suffer anyone gladly. Gordon is subtly different from Simon in that what he does is take an active role in someone's business, poking around and looking for flaws, in order to help them improve. Simon's the man who sends the meal back for being the wrong color, Gordon's the man who told the chef it was the wrong color before it left the kitchen. And then there's the swearing: which appears to be less about passionate Gordon expressing himself passionately, and more a way of preventing anyone else from getting a word in edgeways, until they are beaten into submission. There's really no need for him to carry on in this manner, anyone foolish enough not to at least listen to the advice of a man in Gordon's position deserves to struggle. But of course there's no drama in that, so it's off with the kid gloves, and on with the aggressive aggression. Don't agree? GAWDSAKE, I DON'T EFFING CARE! NOW DROP AND GIMME 20 STEAK DINNERS! etc
Supernanny Jo Frost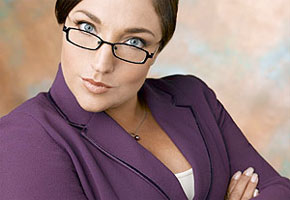 Proof that it's not just the boys that make good scolds, Jo's job is to go into families who are in a state of open conflict with their children, and find a way for everyone to get along. And the way she does this is by a) telling off the kids and then b) telling off the parents. For the kids, it's a one-way trip to the naughty step and then a house meeting in which everyone agrees on a set of rules, for the parents it's time to confront their own selfishnesses and weaknesses in front of Jo's bullish inquisition. Part of the show's success, of course, is that all parents secretly worry that they're the worst parents ever, so seeing another family mess it all up and then pull it back together at the end (which they always do) is enormously reassuring.
Piers Morgan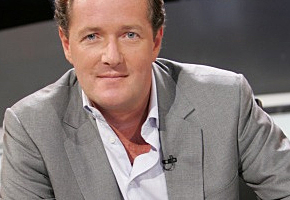 No one in the world of showbusiness revels in their ability to get people's backs up quite like Piers Morgan, and this is because of one key factor in his personality: he's not an alpha male. Where Gordon Ramsay and Simon Cowell exude a bulletproof air of puffed-up kingliness, like Ari Gold in Entourage, Piers is more of a Johnny Drama. He's the guy you can shout at, the guy who doesn't always make the right decisions, the guy whose ego is enormous, but fairly easy (and enjoyable) to puncture. He's a beta male. He may have made a go of it as a TV presenter and talent show judge, he may get some impressive celebrity interviews too, but because he used to be a tabloid journalist, there's still a large part of his makeup which is a low status garbage sifter with a caustic eye for, well, everything. He may scold, and he may be right to scold, but he's not better than you, no matter how much he want to think he is.
Hugh Laurie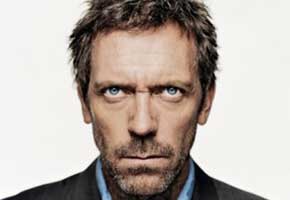 OK, granted, in real life Hugh is probably a very nice and encouraging man who would no more scold you then paint the Mona Lisa's face over yours. However his role in House is very much in the tradition of the un-emotional (but secretly tortured) British Scold. He carries himself with the same haughty demeanour as Simon Cowell, treats human feelings with the same cavalier disregard as Gordon Ramsey, gets the same astonishing results as Jo Frost and generates the same basic feelings of revulsion in sentient life forms as Piers Morgan. What's interesting is that he also takes his place in another fine tradition, the American Maverick. He's a doctor who does not play by the rules and rubs people up the wrong way, but he gets results, dammit. All the other mavericks tend to let their deeds to the talking, what's especially infuriating about Doctor House is he lets fly with his mouth as well.
Who did we miss? Tell us here:
Read More
Filed Under: