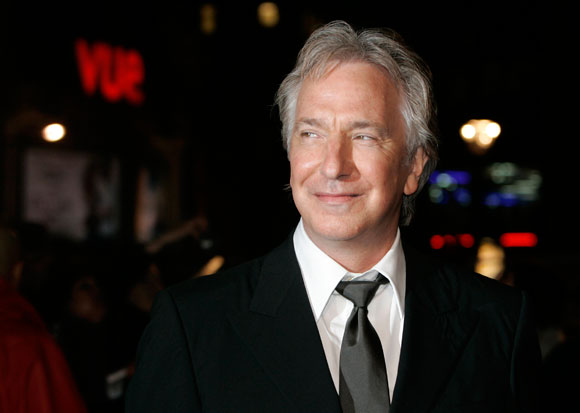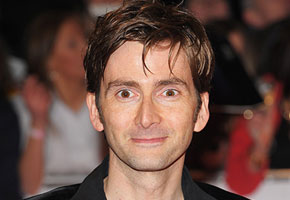 Sometimes the bad boys win. Alan Rickman, 65, has trounced a field that included David Tennant, Christian Bale, Matt Smith, and Colin Firth to become the very first Anglo Fan Favorites tournament men's champ. (The Women of 2011 tournament is underway: vote for your favorites.) Former Doctor Who star David Tennant defeated Benedict Cumberbatch to win the third place vote.
Rickman's massive international fan following (dubbed the "Rickmaniacs") lifted their hero to an astonishing victory. The Die Hard and Harry Potter star commanded nearly three-quarters of the vote (73 percent) in his defeat of 2011 Oscar winner Colin Firth in the finals.
Rickman's support is particularly strong in Japan (92 percent), the People's Republic of China (88 percent), Brazil (86 percent), and Russia (83 percent). Firth was preferred only in Argentina, Barbados, Bermuda, and Armenia. Go figure.
In the U.S., Rickman's support was lower than his global total, 62 percent to Firth's 38 percent. However, Firth only managed to eke out a lead in the states of Delaware, Hawaii, Montana, New Mexico, North Dakota, and Utah. (He tied with Rickman in South Dakota.) Not exactly a huge portion of the Electoral College there.
In Rickman and Firth's home country, the UK, Alan led with 71 percent of the vote.
So tell us, Rickmaniacs, why do you love Alan so? Over the next week, we'll be paying tribute to Mr. Rickman with a series of posts celebrating his career, and your comments could be featured. What's your favorite Rickman role or quote?
Vote in the Women's Tournament, Round 1
Read More
Filed Under: