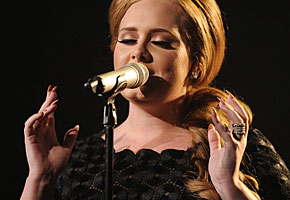 I can't imagine what use this particularly dingy piece of footage will be, except as a line item in the debit column of Adele's promotions budget, but an official video for "Someone Like You" has finally been finished; several months late.
What's even stranger is the fact that this video could have been filmed in about half an hour on any overcast day in any city anywhere. It's just a case of pointing the camera, asking Adele to look confused and yelling "ACTION!"
A severe lack of CGI dinosaurs, which could be the only possible excuse for the holdup, is what I'm saying.
Read More
Filed Under: