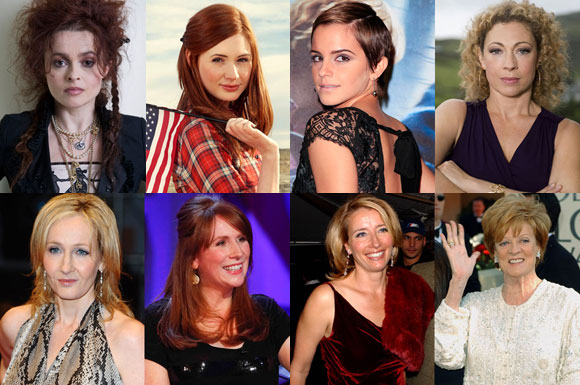 QUARTERFINALS VOTING IS CLOSED – CONGRATS TO WINNER HELENA BONHAM CARTER!
Adele and Kate Middleton could not have asked for better 2011s, but both were issued walking papers in the Round of 16. Helen Mirren, Keira Knightley, and Kate Winslet also said farewells last round.
One thing we've learned from this women's tournament: if you weren't on Doctor Who or in Harry Potter (or, in JK Rowling's case, the creator of it), you needn't have bothered to show up.
Rowling, Emma Watson, Emma Thompson, Helena Bonham Carter, and Maggie Smith represent Hogwarts, with Karen Gillan, Catherine Tate, and Alex Kingston holding firm for Team TARDIS. Which of these talents will make next week's Final Four?
There's only one way to find out. Vote! Polls close Thursday at 11 am ET. Voting is limited to one vote per matchup per 24 hour period.
Read More