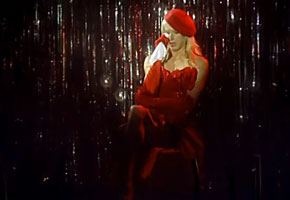 Advertisements for feminine hygiene products often fall into two broad categories. The distressingly frank (woman speaks to camera about periods), and the confusingly vague (woman roller-skates to work, pulled by a team of dalmations). What we are about to show you is a third camp, and let's be clear here, camp is very much the operative word.
This is an advert for Always sanitary products, made by the London ad agency Leo Burnett, featuring, as they put it, "some of East London's finest transvestites" tearing their hearts out because they can't use them. It's possibly a smidge NSFW. There again, maybe not.
http://www.youtube.com/watch?v=l50l2IUENRk&feature=player_embedded
Whether this serves to convince women to make the switch has yet to be seen, but it's a brave strategy. In fact I'd go so far as to say you've got to admire their, y'know…nerve.
Thoughts please! Tell us here:
Read More
Filed Under: