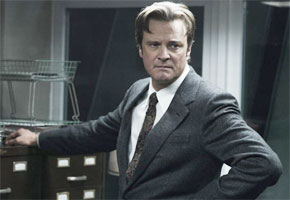 Let's play a game: while you're watching this gripping trailer, for the new adaptation of John Le Carre's international espionage thriller Tinker Tailor Soldier Spy, try running through the Harry Potter franchise in your mind, and keep a little tally going of how many of these astonishing British actors have appeared in or around Hogwarts over the past 10 years.
Or if that gets a little boring, see try playing a British-only version of six degrees of separation. Basically, so long as you can get to John Hurt, you're golden.
Or you could just enjoy the trailer.
http://www.youtube.com/watch?v=C_2Y7IgPVq8
Do we prefer Benedict as a red-head? Tell us here:
Read More
Filed Under: