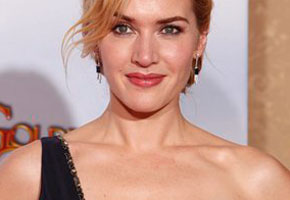 Kate Winslet has revealed exactly what happened on the night of the fire at Richard Branson's house, and who were the real heroes.
She told Hello! magazine: "It all happened very fast. Richard's daughter Holly became head girl immediately. She was totally unflappable and utterly practical. Her calm instructions set the tone for an efficient evacuation and significantly helped to keep the hysteria under control. Flames were licking towards us."
And, having spotted the true extent of the fire, Kate grabbed a protesting Eve – Richard's 90-year-old mother – picked her up and took her outside.
She explained: "On realising just how fast the flames were gaining on us, I picked up a defiant and very able Eve. God bless this stoic woman, she didn't want to be carried. For the record Eve could absolutely have made it out on two feet but I had seen something that the others in my group hadn't, which was the wall of flames heading rapidly our way."
"I just knew we had to go fast and I didn't want to alarm my children any more than they already were. I'm just glad everyone is safe. This easily could not have been the case."
You have to assume all that running around corridors in Titanic will have been decent training…
Here's what else is going on today:
• Of all the royal family ever (including Richard the Third, Queen Elizabeth AND Queen Victoria, I might add), Princess Diana has been named as the person most British people would like to have a Skype conversation with. Aren't weird surveys brilliant? (via the Mirror)
• Orlando Bloom wants to play Joe Strummer in a biopic. (via Evening Echo)
• Ever the method actor, Andrew Garfield studied actual spiders to help prepare for his role as Spider-Man. (via Female First)
• Florence Welch, of Florence and the Machine, says she is still learning how to sing. Lord knows what she'll be like when it's properly ready. (via Digital Spy)
• Adele has been shortlisted for six gongs at the BT Digital Music Awards. She's going to need a bigger sideboard. (via Contactmusic)
• Len Goodman has banned his fellow Strictly Come Dancing judge, the effervescent Bruno Tonioli, from speaking to him in between shows, as he has a slight tendency to do poor Len's head in. (via STV)
• Cheryl Cole is annoyed that Twitter doesn't come with emoticons. SRSLY, GET ON WITH A NEW GIRLS ALOUD ALBUM ALREADY! (via Entertainmentwise)
• Suggs, the singer with the glorious British band Madness, once spilled his underwear all over David Bowie's driveway. (via ITN)
• Rodney Atkinson, brother of Rowan, claims it was his insistence that his brother's larking about on a park bench was some kind of comedy archetype that led to the creation of Mr Bean. "I received no royalty," he huffs. (via Digital Spy)
• American artist Shannon McDonald has unveiled Toppermost of the Poppermost, her portraits of the four Beatles, which will take pride of place at the Cavern Club in Liverpool. (via Liverpool.com)
Which British royal would YOU like to Skype with? Tell us here:
Read More
Filed Under: