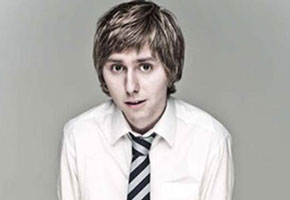 • Last night saw the London premiere of the Inbetweeners movie, and while we'd love to tell you it was one long litany of embarrassing events, unfortunate bodily fluids, and constant swearing, the main story of the night appears to have been James Buckley tenderly looking after his pregnant girlfriend Clair. The couple were never seen apart, with James, who plays loudmouth Jay, holding her hand all night long. Aw. (via Metro)
• New Yorkers, keep your eyes on Broadway, as Dame Helen Mirren is keen to make a return to the stage, and that's the place she wants to do it. It's just a matter of finding the right production.
Could we possibly suggest NOT the Spider-Man musical? (via Female First)
• As we all know, Ireland is not Britain, so by rights this story shouldn't sit here with all the British celebrity news, it's too astonishing to be ignored, and does at least concern international boundaries. It seems there's a campaign afoot, chiefly on Twitter, to try and convince Martin Sheen to run for the position of Irish president.
He's eligible to run, thanks to his Irish mother Mary Ann Phelan, and anyone who has seen The West Wing knows he's got statesmanship dripping off him like condensation on a frosted beermug.
That he's expressed no interest in running Ireland whatsoever is, of course, a mere technicality. (via the Daily Star)
• Gah! So we told you the other day that Black Sabbath were getting back together for a tour and a new album? According to Tony Iommi, that's not true.
Writing on his website, he explained: "I'm saddened that a Birmingham journalist whom I trusted has chosen this point in time to take a conversation we had back in June and make it sound like we spoke yesterday about a Black Sabbath reunion. I hope he's enjoyed his moment of glory, he won't have another at my expense."
• Speaking of a band who will never get back together EVER, there's a previously unseen Smiths "documentary" that's been uploaded to Rhino Records' YouTube channel. As NME notes, "The documentary was originally given out to the press to support the release of the band's 'Best Of' compilation in 1992." It's a bit lean as far as docs go – only around 18 minutes – but well worth viewing for fans of the classic '80s band.
• After the Lord of the Rings trilogy and The Hobbit, the next JRR Tolkein-related project to hit the silver screen could well be Mirkwood, an adaptation of the book, which is a fiction that imagines the author as a code-breaker in the Second World War. What, no Silmarillion? (via What Culture)
• One Day filmmaker Lone Scherfig previously directed Carey Mulligan in An Education. With the 28-year-old Anne Hathaway getting flak for her Yorkshire accent in One Day, why didn't Scherfig cast the 26-year-old Mulligan as the new film's lead? "She's too young," Scherfig said of Mulligan to Vulture. "I didn't consider it at all. And she didn't consider it. I mean, I was sitting with her that day that I had gotten the job, and she was throwing casting ideas across the table. But no, she's too young. Having said that, I hadn't seen Never Let Me Go, and she ages in that, and that works really well. But that's a different story."
• British actress Rosamund Pike has been cast opposite Tom Cruise in the Chris McQuarrie-directed actioner One Shot. (IndieWire)
• When someone dies, their admirers have to make their tributes in ways that feel appropriate to them. So when the singing rapper Dappy, of the group N-Dubz, felt moved to mark the passing of fellow Camden resident Amy Winehouse, he decided to get her name tattooed on his body, as a mark of respect. Or at least, he's talking about doing it. And that's the kind of half-hearted, luke-warm sentiment that really hits you right here. (via New)
Read More
Filed Under: