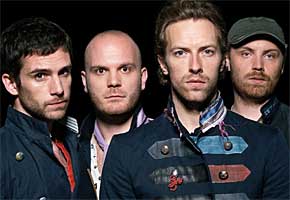 Willie Nelson, no shrinking violet in the songwriting stakes himself, has lent his distinctively weathered vocal tones to a cover version of the Coldplay song "The Scientist," which has been used as the soundtrack to a campaigning animation about sustainable farming.
The film, made by the Irish animator Johnny Kelly, was commissioned by Chipotle, to highlight the drive towards natural products in their own restaurants. They've even made the song available as a download, with proceeds going to the Chipotle Cultivate Foundation.
But even if you're not interested in all of that, listen to the song, it's rather lovely.
So, here are four other great British songs which have been given a makeover by American musicians, some more successfully than others:
Fiona Apple – "Across The Universe"
This was recorded for the soundtrack of the movie Pleasantville, and takes John Lennon's already pretty flipping dreamy original and  adds woozy psychedelia – Mellotron flutes, backwards chirruping things  – and a treacly breakbeat. She sings it beautifully too, as if she is asleep and this is all a crazy dream.
Miley Cyrus – "On Melancholy Hill"
Never mind her cover version of "Smells Like Teen Spirit," which was recently voted the worst of all time (clearly no one voting had heard the Take That version), here's Billy Ray Cyrus's daughter singing a song written by Damon Albarn for his band Gorillaz, and one of the most lovely songs of last year. She did it because two of her dancers were getting married, so that's why she's struggling to hit all of the notes. At least, I ASSUME that is why she's struggling to hit all of the notes.
Bruce Springsteen – "London Calling"
Who'd have thought there was room in this Clash song for even MORE grit, passion and bellowing? Not me. Bruce has long spoken of his love of Joe Strummer, so it's hardly surprising he'd throw in a cover here and there, especially when playing in London itself. Not too sure what magic ingredient Steve Van Zandt thinks he's bringing to the gumbo, mind.
PS: We'd have gone with this version of "Guns of Brixton" by Arcade Fire, except they're Canadian.
Linkin Park – "Rolling In The Deep"
It's a fairly common trick with cover versions, to take a barnstorming, sky-scraping song and boil it down to quiet, melancholy essentials, one instrument, one voice. Lady Gaga does an amazing stripped-back rendition of "Poker Face" (her own song, no less), and here are Linkin Park attempting to do something similar with Adele's explosive ode to love gone bad. The thing is, the song is already massively dramatic, and it's being played by Linkin Park, no strangers to musical melodrama themselves. So there's a limit to how quiet they can go. Still, nice pipes, Mr Bennington.
What did we miss? Tell us here:
Read More
Filed Under: