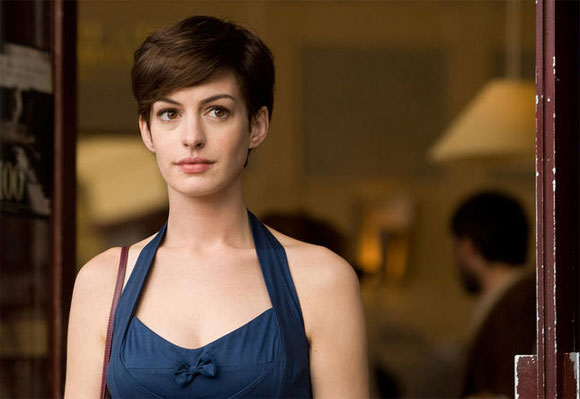 Anne Hathaway has been taking a lot of flak for what many think is her less-than-convincing Yorkshire accent in One Day. Adding to those complaints are fans of the novel who continue to ask why an American was cast in this very British role in the first place.
The film's London-based screenwriter David Nicholls, who also wrote the bestseller on which the picture is based, defends the decision to cast Hathaway. He says: "I think one of the refreshing things about British and American acting these days is the cross-fertilization. Anne is terrific in the movie. You go to the multiplex every week and watch an American movie with a British actor in the leading role and I think that's terrific too."
Hathaway's co-star Jim Sturgess doesn't have much time for those think the actress shouldn't have been cast because she's American.
He says: "It's just crazy. Acting is acting. Acting should be a total blank canvas for any actor to play anyone from any character from any part of the world. I think it was Alfred Hitchcock that said filmmaking is its own country, and I think that's right. It doesn't matter where you're from. It's who you are playing."
Part of the reason why Hathaway was cast is money. The film's backers know her A-list stardom probably guarantees more people will go to see this film around the world. A lesser-known British actress in the leading role might not bring in the same audience.
Undoubtedly there have been efforts made to make One Day a commercial proposition that sells overseas. But Nicholls says: "I was never pressured into a Hollywoodization of the novel. I think we've all been concerned, all of us involved in the movie, in staying true to the book."
Read More
Filed Under: