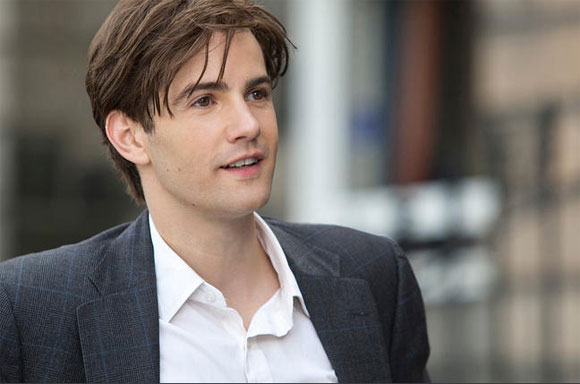 British actor Jim Sturgess, 33, is one of the most talented actors of his generation, but, so far, big time movie stardom has eluded him.
Now he's co-starring opposite Anne Hathaway in the British romantic drama One Day, and it's a role that could finally bring him some high profile success. (Watch interview with Ms. Hathaway.)
Sturgess is probably best known for his first big feature film performance, in director Julie Taymor's 2007 Beatles-inspired musical love story, Across The Universe.
Since then he's appeared in some half dozen films, a combination of both commercial and indie projects. Some of his performances have brought strong praise — but so far not much fame.
The actor told me he isn't seeking stardom; he just wants good work: "I'm always drawn by the other people involved, you know, great filmmakers and artists and the characters that you get to play and the stories that are being told. More than 'Is this going to get me into the world of A-list Hollywood celebrity?'"
And Sturgess thinks there's a big downside to stardom: "I don't think anybody enjoys being followed around by the paparazzi or whatever. Your life and your private life is pretty sacred, so you want to keep hold of that."
Anyway, many believe that with One Day, Sturgess's time may have come. The actor certainly gives an intelligent and nuanced performance opposite Anne Hathaway. She might be the bigger name, but the film belongs to him just as much as it does to her.
Read More
Filed Under: