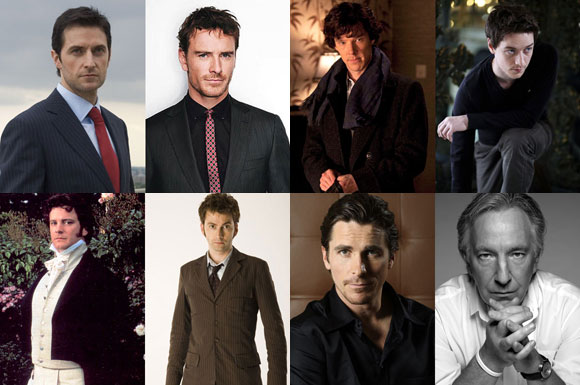 VOTING IN THE QUARTERS IS CLOSED… CONGRATS TO THE CHAMPION, ALAN RICKMAN
Look at the photo above. These are your final eight, people. As we get closer to determining the Anglo Fan Favorite of 2011, the races are getting tougher.
Last week saw Gerard Butler, Simon Pegg, Hugh Laurie, Ewan McGregor, Rupert Grint, Henry Cavill, Andrew Garfield, and Aidan Turner all sent packing. Any one of them would have made an honorable last man standing. But this week, the strongest contenders remain.
Who will make the final four next Friday? That's up to you. Let's get voting, shall we? Polls close Thursday at 11 am ET.
NOTE: We are aware of the sudden, massive spikes in votes, too. While we perform IP address analysis on the current polls, results will not appear.
Read More
Filed Under: