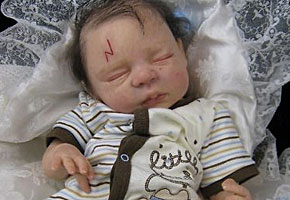 JK Rowling is a very imaginative person, is she not? And yet I bet you five pounds (that's about $8.15) that she never, in her most fevered imaginings, could have dreamed that one day, a British artist would make and sell replicas of her most popular characters, as they may have looked when they were babies.
And yet that is exactly what Tracy Ann Lister has done. Tracy makes a living creating bespoke baby replicas, each one given a name and offered up for 'adoption' from her website, Artful Babies. But she recently branched out into the Potterverse, making little Harry, Ron and Hermione…and Voldemort.
And just look at the babies in question. The Harry Potter one is probably fair enough (although let's be honest, the closer to reality you get, the ickier the baby appears), but let's just have a quick look at her reimagining of young Tom Riddle's early days, shall we?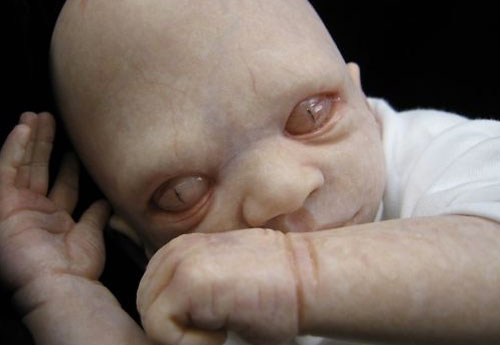 Yep, she gave him snake-eyes. *shudder*
Will you be buying a Potter baby? Tell us here.
Read More
Filed Under: