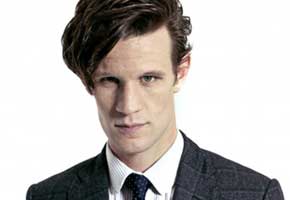 This year's Comic-Con schedule continues to take shape. TV Guide Magazine has just announced two panels showcasing a few faces familiar to BBC America fans.
Want a glimpse of Matt Smith but can't wait for the Doctor Who panel on Sunday, July 24? On Thursday, July 21 at 4:15 pm, the star will participate in TVG's "Fan Favorites" panel, alongside names like The Big Bang Theory's Johnny Galecki, Chuck's Zachary Levi, The Vampire Diaries's Julie Plec, and True Blood star Joe Manganiello. (Who will get the most rousing applause? I know where I'd place my bets…)
And on Saturday, July 23 at 2:30 pm, TV Guide will present their "Super Supernaturals" panel featuring Theo James, star of BBC America's upcoming Bedlam, in a lineup that includes Torchwood's John Barrowman and Teen Wolf's Tyler Posey. (Any panel that includes Mr. Barrowman will be lively, to put it mildly.)
Here are the complete lineups and room info:
Thursday, July 21
4:15-5:15 TV Guide Magazine: Fan Favorites – TV Guide is back with an all-star panel for the fans! Moderated by editor-in-chief Debra Birnbaum, Fan Favorites features your favorite talent from your favorite shows — in front of the camera and behind the scenes. Panelists include Nestor Carbonell (Ringer), Johnny Galecki (The Big Bang Theory), Jorge Garcia (Alcatraz), Leslie Hope (The River), Zachary Levi (Chuck), Joe Manganiello (True Blood), Julie Plec (Vampire Diaries), Matt Smith (Doctor Who), Kevin Williamson (Vampire Diaries), Deborah Ann Woll (True Blood), and others. Ballroom 20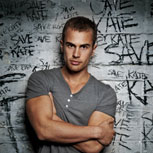 Saturday, July 23
2:30-3:30 TV Guide Magazine Presents: Super Supernaturals — Moderated by TV Guide senior editor William Keck, this panel features the most super supernaturals, super witches, and super werewolves from new series and returning favorites. Panelists include John Barrowman (Torchwood), Kristin Bauer (True Blood), Thomas Dekker (The Secret Circle), David Greenwalt (Grimm), Theo James (Bedlam), Jim Kouf (Grimm), Britt Robertson (The Secret Circle), Phoebe Tonkin (The Secret Circle), and Tyler Posey (Teen Wolf). Room 5AB
So Comic-Con goers, will you be in attendance at either of these panels?
Read More
Filed Under: