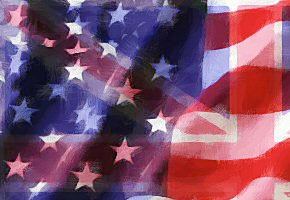 It's always hard, seeing someone you love going off and doing well for themselves, leaving you stuck behind, in the same old rut, forever. So while Americans set off fireworks and generally celebrate the July 4 fun, us Brits, if we feel anything at all, are left with a slightly bittersweet aftertaste about the whole Independence Day business.
Here then, as a balm for our soul, are five British breakup songs, so you can share the pain of your former Empire-mates.
The Beatles – "She's Leaving Home"
A note of warning: do not listen to this song while packing your house and getting ready to move to a new area. Do not listen to this song if one of your children is about to go to college. Do not listen to this song if your relationship has just finished. Do not listen to this song if you miss someone. Do not listen to this song if you are in any way vulnerable to thoughts of regret. If you do not heed this advice you may find that you have cried yourself into a little pile of dust.
Soft Cell – "Say Hello, Wave Goodbye"
http://www.youtube.com/watch?v=AbEOgfq3CNc
For an era dominated by the supposedly cold and unfeeling sounds of synthesizers, the early '80s threw up some astonishingly heartfelt breakup songs. "Don't You Want Me" by the Human League, "Only You" by Yazoo, and "All Of My Heart" by ABC, to name but three. But nothing curdles the blood quite like this. Even David Gray giving it the acoustic guitar warmover treatment couldn't rob the song of its frosty core. Suffice to say if relations between the UK and the US were this bad, we'd never have spoken again.
The Verve – "The Drugs Don't Work"
Before you start to giggle and make that weak gag about how Richard Ashcroft has clearly got the wrong kind of gear, man; consider this: it's about the death of his dad. The drugs in question are medical, and they're failing him. Richard is watching him die, and struggling to find the right words of comfort. And it contains one of the most arresting similes in rock: "like a cat in a bag, waiting to drown, this time I'm coming down." This from a man whose usual idea of lyrical dexterity is to rhyme "come on" with "come on."
Kirsty MacColl – "A New England"
Ah, the bickering begins. Here's where the detritus of a finished relationship gets a thorough raking through, one last sift through the rubble to see if anything valuable remains unsmashed. Billy Bragg originally wrote the song, but it's Kirsty's version that hammers home the sighing resignation of yesterday, and joyful optimism of tomorrow. And look, she's even pregnant in the video. That's very symbolic.
The Spice Girls – "Goodbye"
This is the song they wrote after Geri left, and is also, coincidentally, the last decent thing they ever did as a group. Spice connoisseurs will claim that "Viva Forever" is the better song, and of course they are right, but this at least captures that feeling of a tribute paid to a lost loved one. We'll never forget you, America. *salutes*
What's your favorite British breakup song? Tell us here.
Read More
Filed Under: