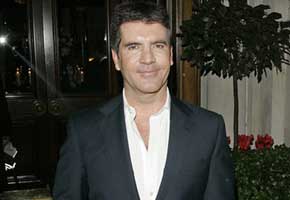 The story so far: British TV executive Simon Fuller develops a reality show based around auditions for a new pop band. It's called Popstars and it does very well, making stars out of two bands (Hear'Say and Liberty X) and one of the judges, Nigel Lithgoe, who effectively plays a pantomime villain role in proceedings, and even gets his own tabloid nickname – Nasty Nigel.
Simon then refines the show for a second season, this time searching for a singer, having them sing a variety of different songs over a series of heats, in front of a panel of judges. It's called Pop Idol. Nasty Nigel does not appear, so another of the judges, Simon Cowell, takes on that pantomime villain role, and becomes quite well known.
Then there's a third season with broadly the same format, only they're looking to form a girl band and a boy band, and it's called Popstars: The Rivals. Simon Cowell then launches a new show called The X Factor, which deviates from Pop Idol by broadening the range of people who are eligible to enter, but retains essentially the same format. Crucially, Simon Fuller is cut out of this deal, and legal action ensues, after which Simon Cowell's production company pays Simon Fuller ten per cent and gives him an Executive Producer credit, and pledges not to take The X Factor to the US for five years.
Simon Fuller then takes the Idol format to the US, bringing Simon Cowell along for the ride (there's also a third show called Britain's Got Talent, which is the same format again, but with vaudeville acts), and everything goes well.
Then, once the five years are up, Simon Cowell launches the US version of The X Factor, only this time there is no Executive Producer credit for Simon Fuller, and no ten per cent.
Naturally, Simon Fuller has reacted badly to this turn of events. A spokesperson told Press Association reporters: "Today Simon Fuller filed a legal complaint against Fox Broadcasting Company and Fremantle in the State of California over their refusal to honour a 2005 contract that granted Mr Fuller an executive producer credit and fees on the X Factor television programme in the US.
"Mr Fuller has prudently attempted to settle this matter privately but the other parties have refused to honour the original contract leaving him no other choice but to pursue legal action."
FremantleMedia North America, who are running The X Factor, say otherwise: "His suit seeks payment and credit as an executive producer despite his neither having been approved by the required parties, nor hired as such. We believe this lawsuit is without merit and we expect to prevail."
Meanwhile, everyone in the world points at the two TV shows and says "BUT THEY'RE THE SAME!"
It truly is like the '80s cola wars all over again.
What's your best idea for a hit TV show? Tell us here:
Read More
Filed Under: