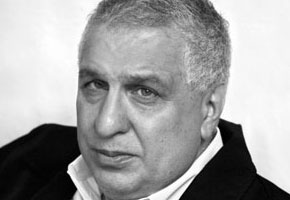 A British tabloid story from the late 1970's is the subject of a new documentary out today (July 15) from Oscar-winning director Errol Morris. The current UK phone hacking scandal involving tabloid journalists will probably help to pique interest in the film as it opens in U.S. cinemas.
The documentary, Tabloid, investigates differing accounts of what happened to Joyce McKinney, a former Miss Wyoming, when she went to Britain to retrieve her Mormon boyfriend in 1977.
According to British tabloid newspaper accounts at the time, he was abducted and taken to a cottage, chained to a bed, and forced to have sex with McKinney.
Errol Morris sees it as a perfect tabloid story: "One of the British tabloid reporters says it so much better than I possibly could say it, he said, 'It has sex in chains, it has the kidnapping of a Mormon priest, the possible rape of a man by a woman.' And now I quote him directly, 'It had something for everybody!'"
Morris, a serious filmmaker who won an Oscar in 2004 for his documentary The Fog of War, wanted to make the film for several reasons. He says: "I had some of the most amazing characters that I've ever put on film. They're fabulous, they're funny, they're interesting. And I could also tell a story about the nature of journalism — tabloid journalism — about how stories are constructed and sold. That's certainly part of Tabloid the movie."
Morris's film has been winning praise from some critics. However, Joyce McKinney has complained that the documentary has got certain things wrong about her.
Read More
Filed Under: