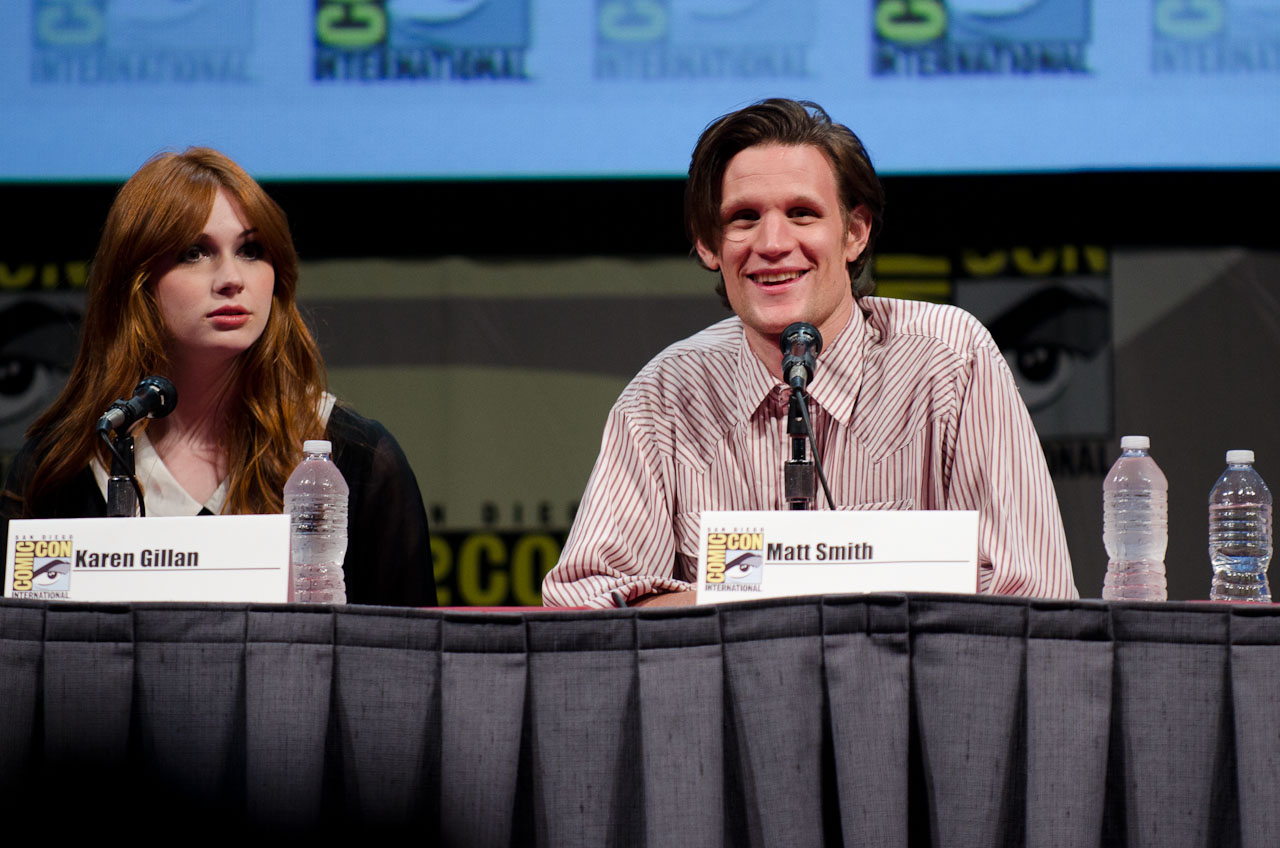 It all started with the chanting. Then the clapping and stomping. Next the sonic screwdrivers were raised high into the air, their squiggly squeaks resounding throughout Hall H, which was filled to its 6,500-seat capacity.
In the back of the room, you could see young Nick Pickett, founder and president of his Doctor Who club at Marshall Middle School in San Diego, standing proudly alongside the more than six-feet tall orange Dalek that his schoolmates helped to build. Costumes included TARDISes of all colors, a gallery of Doctors since 1963, and more. It was a gigantic party, pep rally, and media event all wrapped into one.
Stars Matt Smith and Karen Gillan were joined by writer Toby Whithouse and executive producers Piers Wenger and Beth Willis for the Doctor Who panel at San Diego Comic-Con. BBC America unveiled a brand-new trailer, which went over gangbusters, as well as an premiere date for the fall season (August 27) and a sneak peek at Toby's upcoming episode, "The God Complex." (Which looks amazingly wacky, with hotel interiors, fish bowls, hair dryers, and people being tied up.)
Steven Moffat is notoriously tight-lipped about story developments, and there were few details to be squeezed out of this crew. Apparently, River Song's story heats up in the fall premiere, "Let's Kill Hitler," and Karen Gillan's performance in Episode 10 is one for the ages. But these panels aren't about story spoilers; they are opportunities for fans to chat it up with the creators, compare notes, and get nuggets of behind-the-scenes goss.
"It was so bloody obvious when Matt walked into the room that he should be the Doctor," Piers Wenger said of the casting process. He said that Steven Moffat emailed him and said, "It's him. Let's face it. It's always been him." Wenger added that, "Matt is The Doctor. What you see onscreen is pretty close to the real thing. Except Matt is less competent."
There were fun stories about props — apparently Matt breaks one sonic screwdriver a day — and Karen revealed, interestingly, that her favorite alien race in the Whoniverse is the Sisters of Plenitude. Tom Baker apparently is the general pick for Best Doctor (outside of Matt) from our panelists, but Karen dared another unorthodox choice. Christopher Eccleston. (I too loved his prickly Timelord.) Matt reiterated his love for Patrick Troughton.
Here are a couple of snaps from today's panel. For more, check out my live-tweets from @Anglophenia's Twitter.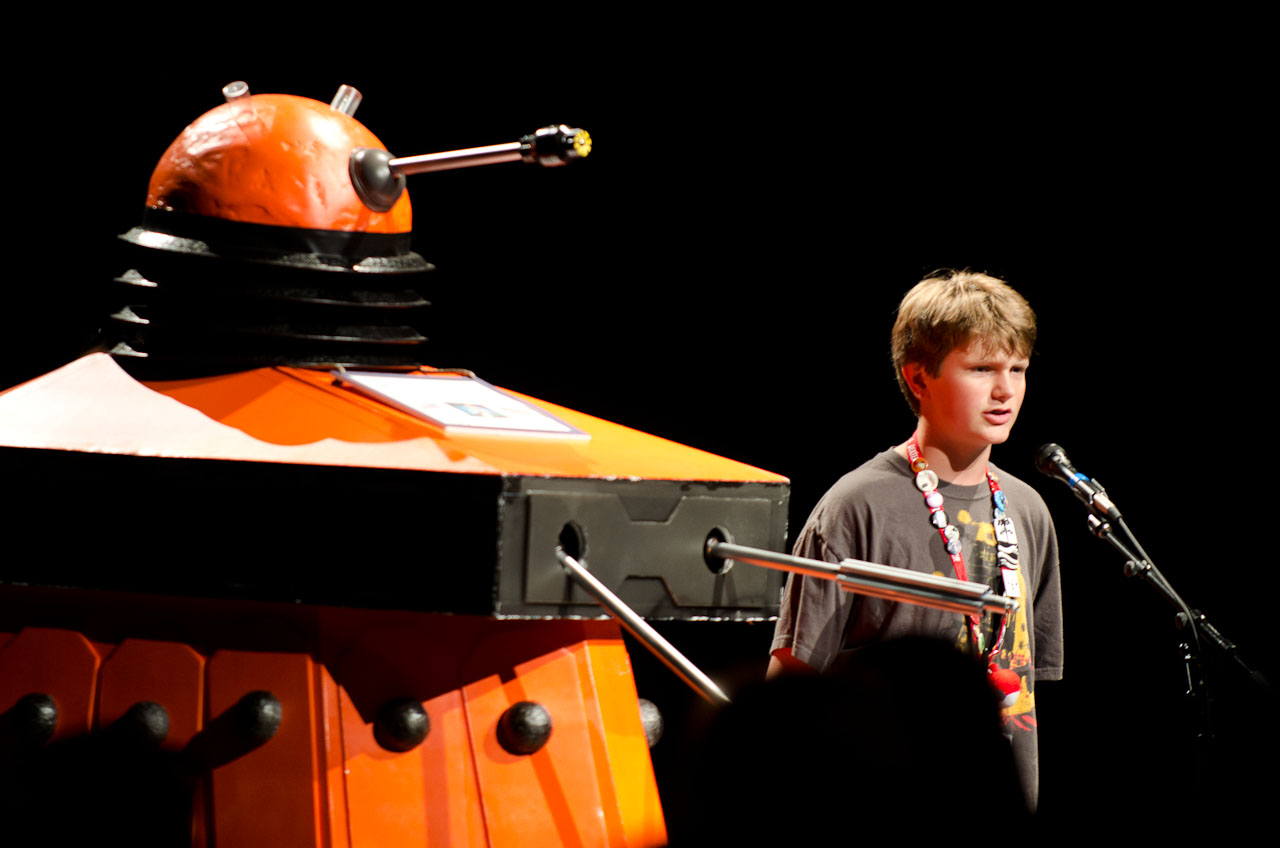 Read More
Filed Under: