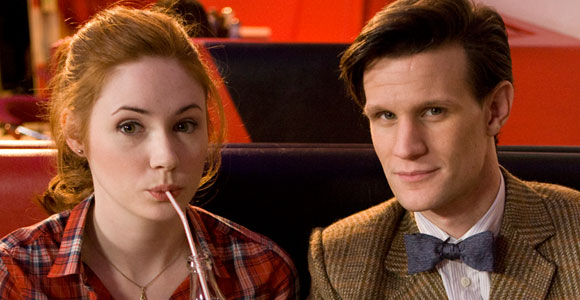 Fans have been clamoring for it, and Comic-Con has just announced it: Doctor Who's Matt Smith and Karen Gillan, plus writer and Being Human creator Toby Whithouse, are set to do a signing at SDCC on Sunday, July 24. The event is described as a "limited signing," and all would-be participants will need to visit the Autograph Area in the Sails Pavilion at 9 am on Sunday for a chance to draw a ticket for the signing. An exact time and place have yet to be revealed. The stars will sign two items per person, so choose wisely.
Sunday is going to be jam-packed with goodies for Whovians: the Doctor Who panel is scheduled for 12:30 to 1:30 pm in the 6,500-seat amphitheater Hall H. Fire up that TARDIS of yours…
Who's going to Comic-Con? Download the schedule here.
Read More
Filed Under: