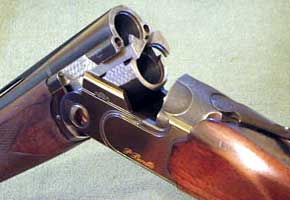 Before we get into this; anyone who is of a nervous disposition, anyone who doesn't like things which are gross, or icky, or just plain nasty, anyone who would like to believe that the world is not full of people doing very stupid things with no real thought of the consequences; please do not read this story.
Also, if you are under the impression that the British people are smarter or wiser than everyone else, partly because we do have an insufferable air of superiority wherever we go, but partly also because we do not feel the need to pre-mix our peanut butter and jelly in a jar, I'm afraid this story will serve to prove that we can be just as dumb as anyone.
Let me introduce you to Sean Murphy, a 38-year-old security guard at a garden centre in South Yorkshire. Poor Sean found himself afflicted with a nasty wart on his middle finger, and it was so painful, he could barely flex it. This made his life a misery, and despite seeing doctors and applying unctions and ointments, nothing seemed to do the trick.
So, what Sean decided to do, was shoot the wart, using a stolen 12-bore Beretta shotgun. You can go ahead and read that sentence again if you like. It's a little baffling at first glance.
It's not clear whether he stole the gun, or he'd confiscated it from some miscreant who wanted to steal a shrubbery from his place of work; what is clear is that when he shot the wart, he blew most of his finger off.
That's right, it seems a 12-bore is no use as a surgical tool. Who knew?
Sean was then arrested for using an illegal firearm — he did it at WORK — and given a 16-week suspended prison sentence and 100 hours of community service. And no, he wasn't allowed to sweep the streets using the gun either.
Unabashed, Sean told the Yorkshire Post: "The best thing is the wart has gone. It was giving me a lot of trouble."
"I didn't expect to lose my finger as well when I shot it, but the gun recoiled and that was it. The wart was gone and so was most of my finger. There was nothing left, so no chance to re-attach it."
I think the important lesson to take away here is that guns don't kill warts, doctors do.
Are you regretting your Anglophile tendencies now? Tell us here.
Read More