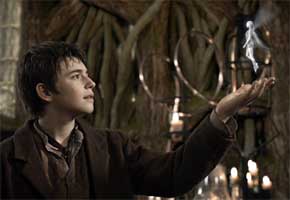 Hats off to Sky Movies, who have been very busy, putting together a feature presentation which brings such British acting heavyweights as Rhys Ifans, Anna Friel and Bob Hoskins together (as well as the voice of Keira Knightley as Tinkerbell) to tell the story of the world of Peter Pan, and how it came into being.
As you can see from the trailer, Neverland has clearly not been made on a tight budget, and contains an enormous — seriously, look at the thing, it's flipping HUGE — crocodile that would scare the holy heck out of anyone, whether he'd already bitten your hand off or not.
C'mon, this looks amazing, doesn't it? Tell us here.
Read More
Filed Under: