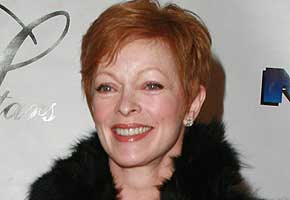 You might not recognize her name right away, but many of you certainly know Frances Fisher's face. Some of her biggest Hollywood roles include Clint Eastwood's 1992 western Unforgiven, where she played a prostitute madam named Strawberry Alice, and James Cameron's blockbuster Titanic, which saw her in the part of Kate Winslet's snobby, money-hungry mother, Ruth DeWitt Bukater.
In recent years, Fisher has gone on to star in numerous hit TV shows, including The Shield, Two and a Half Men, The Mentalist and Sons of Anarchy.
And come to find out, the petite, porcelain-faced beauty was born in Milford on Sea, Hampshire, England. She spent much of her childhood moving around due to her father's work in oil refinery construction; she also lived Italy and Turkey prior to landing in the good ol' U.S. of A — more specifically Texas — as a young teen.
WARNING: Some content is NSFW:
http://www.youtube.com/watch?v=U1QeJtoSbpc
We'll be outing more "Secretly British" celebs in the coming days. Tweet us @anglophenia your favorite undercover Brits using the #SecretlyBritish hashtag.
Read More
Filed Under: