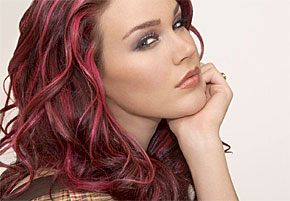 News has just broken of a terrifyingly close call for the British soul singer Joss Stone, who appears to have been at the centre of an alarming kidnap plot, which was thankfully foiled due to some sterling detective work by her neighbours.
Two men, both in their early 30s, have been arrested by Devon police, after they were discovered carrying maps and aerial photos of her farm, which is near Collumpton. Police also uncovered swords, rope and a body bag.
Local residents had raised the alarm after the two men had been seen driving a red Fiat Punto very slowly and deliberately along the quiet country lanes near Joss's remote property. The two men appear to have driven down to Devon from Manchester, a distance of some 200 miles.
Speaking to the Sun, Detective Inspector Steve Parker said: "The men had information and items that lead us to suspect that they may have intended to commit a criminal offence."
There's now a team of detectives gathering evidence on the supposed kidnap plot, which appears to have been focussed on Joss's $16 million fortune.
Joss herself has not been seen at home since the arrests, but is reported to still be in the country, monitoring events closely.
Read More
Filed Under: