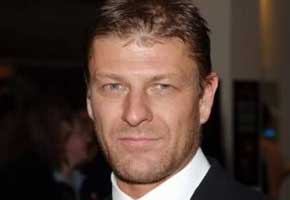 What was supposed to be a nice night at the pub nearly ended in disaster for English actor Sean Bean.
According to The Daily Mail, the Game of Thrones and Lord of the Rings star was enjoying a smoke outside the Hill Bar and Brasserie in Camden, North West London on Sunday (June 12) when one random guy walking by hurled a slew of inappropriate remarks at his date, laddie magazine model April Summers (née Nadia Foster).
So naturally, Bean embraced some of his TV heroics and strongly advised the dude to move along. A little while later, Bean's ciggy break was disrupted again when the unknown man reportedly returned to deck him in the face and stab him in the arm. Yikes!
"Sean is a regular here and we've never had any problems before," said one bar employee. "He was with a very attractive woman and an incident occurred outside the bar. He came in with a cut on his arm and a bruise on his eyebrow. We saw to his injuries with the first aid kit. He seemed ok and wanted to have another drink."
Sean Bean is such a badass! Instead of going to the doctor to check out his injuries, he soothed his situation with another drink. I suppose there's no better way to stave off the soreness of a couple of scrapes but with a little alcohol.
Read More
Filed Under: