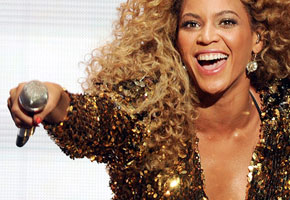 They're packing the tents up now. The mud has developed a crust, and the tailbacks of cars leaving the site are preposterous. This year's Glastonbury Festival is over, leaving behind nothing but a huge cleanup operation and several thousand blown minds.
Here, in no particular order, are five performances which shook the festival site so hard, the mud was left vibrating like jello on a tumble-drier.
Primal Scream
Touring 1990's act of musical wonderment, the album "Screamadelica", has clearly done nothing but good things to this loose affiliation of dance-rock renegades. Rather than slavishly recreate every bleep and beat of the original, they've been playful, re-introducing heavily remixed space-jams like "Come Together" to the songs from which they sprang. And who can fail to be moved by a gospel choir?
http://www.youtube.com/watch?v=mVHwSdnhJMw
Britpop Secret Shows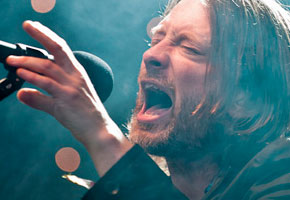 Every Glastonbury throws up rumours of special performances: the Beatles will get back together, Led Zeppelin are jamming with Orbital, Marc Bolan has risen from the dead. But two of this year's least implausible items of hot gossip – namely that Radiohead and Pulp would be performing secret shows on site – both turned out to be true. Radiohead played a set largely based on their new album "The King of Limbs" while Pulp simply treated the crowd to a greatest hits set. Guess who got the biggest cheer?
Mumford & Sons
If ever there was a band that was home-grown out of the Glastonbury mud, that band would look and sound an awful lot like Mumford. Close harmony singing like those Fleet Foxes, beards, agrarian waistcoats, trucker hats (for that cosmopolitan air) and a field full of adoring fans who know every word and sing along with gusto, even during the whisper-soft quiet bits. For some people the Mumford experience is akin to being an outsider at a religious cult meeting, but for the lucky initiates, well it's the same, actually, only less outsidery.
http://www.youtube.com/watch?v=JOL4VS6ddtA
Ed Sheeran
Every Glastonbury pushes forward one act, and one performance, that is so special that everyone who was attending the festival then claims to have been witness to it. Ed Sheeran is this year's lucky recipient of that honour, despite playing in the tiny BBC Introducing tent. He barely even had to sing his current hit single "The A Team", because the crowd did it for him. And check the look on his face, that's one young man that knows that his time has come.
Beyoncé
Oh sure, the guitar mob had a few things to say. The BBC's own Zane Lowe refused to be drawn on whether he thought Queen Bey had won the day or not (the subtext being, of course, that he did not), but compared to a lacklustre, cowed Friday night performance from U2… actually, compared to any performance at any festival ever, Beyonce ruled. And how? Well, she can sing a bit, this much we know. She has the moves too, even though backing dancers at Glastonbury are not massively common. But in the end, what she had was the attention of everyone in the field, and she got it by insisting upon it. Songs were lopped callously short, just to keep the momentum going, covers of other songs – Alanis Morissette, Kings of Leon – where thrown in the middle of her hits, and all the time there's Beyoncé demanding a response, from an audience that were only too happy to give it. It was ruthless entertainment, delivered with devastating effect.
Here's the performance in full. And here's Beyoncé talking to the BBC's Jo Whiley and Lauren Laverne, just after she came off stage.
Who would you have liked to see at Glastonbury? Tell us here.
Read More
Filed Under: