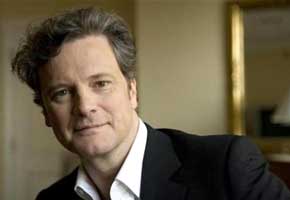 Colin Firth, Bernard Cribbins and Bryan Ferry are among the celebrities who'll be dusting off their best suits and getting a special shine on their shoes over the next couple of weeks, as they've been named in the Queen's birthday honors list.
Colin, who has won endless acclaim for his portrayal of Her Majesty's father in The King's Speech, will be receiving a CBE. That's well on the way to a knighthood!
Strictly Come Dancing presenter Bruce Forsyth should know, he's finally got his knighthood for services to charity (after being awarded first an OBE and then a CBE), and managing to sustain a TV career for nearly as long as there has been TV.
He told BBC News that the award is more than just a pat on the back for longevity: "I feel very proud that my career hasn't been in vain. I just love getting out there and performing and this is a reward that I never expected and hope I'm worthy of."
Roxy Music star Bryan Ferry is also awarded a CBE, for services to music, while Bernard Cribbins won an OBE for accidentally killing off David Tennant's Doctor just after he had once again saved the world, with a lethal dose of radiatio – I'm sorry, for services to acting.
Other honorees include the artist Sam Taylor Wood (OBE), the EastEnders actress Brook Kinsella (MBE, she has worked with a lot of knife crime charities after her brother was killed in a knife attack in London in 2008), and the comedians Tim Brooke-Taylor and Graeme Garden (OBEs) who with the already honoured Bill Oddie, formed the '70s hit comedy trio The Goodies.
Which means David Tennant himself has been cruelly ignored, as has Simon Cowell, and not for the first time. Her Majesty must be a Cheryl fan.
Who would you nominate? Tell us here.
Read More
Filed Under: